lead generation
4 min read
Staying On Top: The Top Car Dealership Marketing Trends of 2019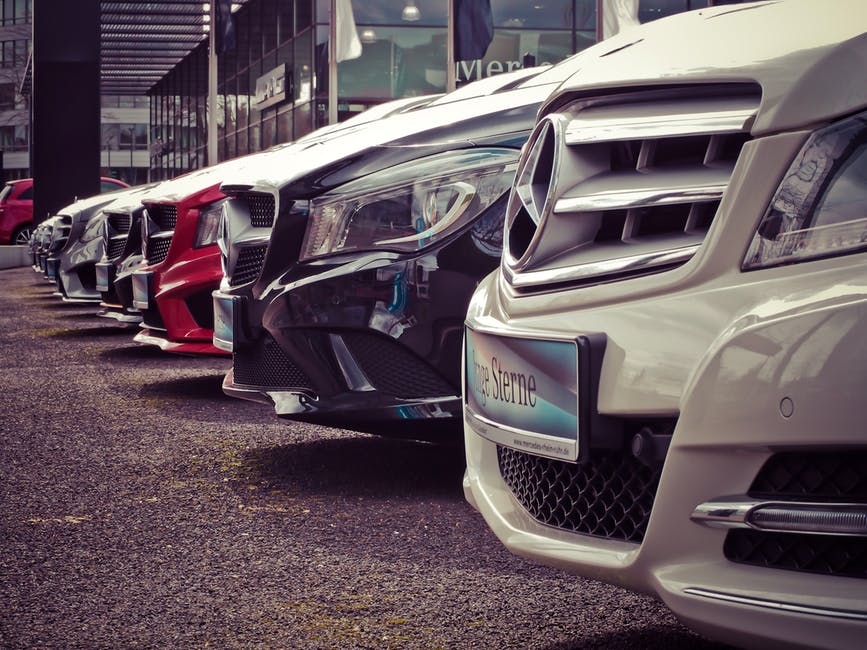 Statistics show that almost 82% of prospective car buyers search the internet first. This helps them find a car that will meet their needs and priorities. The others depend on traditional marketing trends to find nice buys.
An internet search and online reviews will help buyers learn more about the automotive market. They also get to know about special offers and discounts from various brands.
Unlike the ancient days, the traditional dealership is becoming hard. Customers come to you packed with details from the internet, introducing new factors to the sale. Taking an extra step to the latest car dealership marketing trends is not optional.
Top Car Dealership Marketing Trends
Your car dealership marketing technique needs to improve. This will ensure it suits the expectations of modern-day prospective buyers. This means applying new techniques and strategies, and ensuring you are adaptable.
If you are not sure how to improve your car dealership marketing strategy, use these basic tips. This will make bring in many prospective buyers in 2019.
Car Dealership Marketing: Visual and Voice Searches
Being a car sales representative requires you to know more than the basic parts. Prospective customers have expectations that which you must meet to convince them to buy. As the marketing trends are advancing, clients come with all type of queries to see if you can deliver.
Thus, ensuring that your content meets all the SEO standards is a good step. Yet, that's not all. Enabling both visual and voice search systems will increase your odds.
Combining both visual and voice searches will boost your dealership ranking with search engines. Good ranking improves your chances of converting leads to potential clients are higher.
Proactive Rating/ Review Management
Your online reputation is critical for any business deal you intend to make. Customers are more interested in what others think of your brand than what you say. People will look for reviews from previous buyers. Ensure what they see is exceptional.
Managing reviews and ratings and ensure your dealership has competitive ratings. This helps you maintain your business reputation. Your ranking in search results will also increase
If your dealership has been ignoring bad reviews, then it's time to change directions. Those reviews have a great impact on your customer journey.
Digital Ads
Long are gone days where traditional marketing was all you needed to reach your target market. Today, things are turning digital. Hence your car dealership marketing ideas should be digital.
Online platforms like YouTube, Facebook, Instagram, and Twitter connect you to your target market, ensuring that your brand will be visible to potential buyers.
Additionally, when you use digital ads to market your brand, it cuts down marketing cost, which guarantees more profit.
Micro-Moments
This is a concept that refers to little flashing and quick moments that shape individuals behavior. These behaviors are crucial in purchasing services or products from a particular brand.
As a dealer, you must be ready to change the micro-moments strategy to continence clients to desire your brand. Thus, you must identify the multi-touch attribution model. This is through granular account structure and proper conversion tracking.
Going Green
Although there are customers who don't care more about the environmental impact of a car, going green will not limit your market. Prospective customers want to know what difference a car will make in the environment before buying.
Customers want to know the effect a car will impose on their account balances. The less fuel a car consumes the higher chances you have to sell. Sharing environmental details guarantees consumers that you care and therefore, your leads will become productive.
Since the automotive industry is also turning into hybrid engines and electric cars, knowing the basics of environmentally friendly machines will enhance your market.
Track Website Activities
Before a customer commits to buying from you, he/she will go back and forth with the idea. Some customers will call, chat on the web, and do all other investigative things before they are sure. It's difficult to find a customer who only browses once and make the decision.
Thus, you have to be open and keep your eyes everywhere. Having a customer-centered experience in your dealership helps you know real customers. It also helps you know what they are looking for to help you offer reasonable solutions.
Monitoring your website activities also helps keep you ahead of your competition.
Messenger & Chats
Engaging with customers is a convenient way of ensuring your business is running efficiently. When you keep your brand in close communication with your buyers, guarantees that potential clients can get information faster.
If you get your messaging technique right, it will influence your business positively. Yet, if you do it wrong, it will cost your dealership business a fortune.
Personalize Communication
Your marketing and sales communication should address specific customers. Personalized communication guarantees that you are able to address specific customer expectations.
Instead of using an automated response, be willing to share your thoughts on various products. For instance, if a customer is asking about fuel consumption details of a particular car, give brief explanations as well as other options.
Giving customers details enhances their confidence in buying from you. So, the way you respond should not be general even if you get similar questions from many clients.
With the wide market, comes great competition. Therefore, being involved with customers through personalized communication helps you gain trust. In return, potential buyers will come to you not only to get details but also to place orders.
This Car Dealership Marketing Trends Will Help Build Your Business to a Higher Level
Ensuring that you implement them right also guarantees that your business will be visible in the digital market.
You may not be aware that you are lagging behind in terms of car dealership marketing trends. Refer to these tips to ensure you are updated and are reaching out to the clients, as you should be.
Contact us to learn about competitive dealership trends that guarantee your dealership a boost in profits.