The founders of Automotive Training Network (ATN) first met in July of 1986, and ever since then have been in pursuit of providing the automotive industry with the best possible management support system. Over the past decade, the network has grown exponentially by acquiring additional products and services.
ATN was founded based on the idea of having one resource for all of your dealership's needs. We combine proven processes with cutting edge resources, meeting the needs of today's customer while increasing your bottom line in all departments.
It is our sincere commitment to provide our clients with the ultimate support network in the industry
-Mark Gilbert, Wes Crumby & Tom Stuker
Meet The Founders of The Automotive Training Network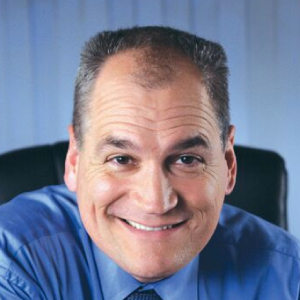 Mark Gilbert – CEO & Partner
Mark Gilbert has over 30 years of successful business operations, sales, marketing and communications experience. He is the Principal author of The Balanced Selling Programme (1988), which was the origin of the Customer First Sales Process which was launched in 2002.
Mr. Gilbert specializes in sales strategies, behavioral psychology and personality profiling. Mark owned and/or operated successful auto dealerships since 1982, starting his career in Northern California and growing to as many as seven dealerships before becoming a principal partner in Automotive Training Network.
He has appeared in over 200 sales, marketing and business management seminars and training programs across the world.  He has been a repeat speaker for the National Auto Dealers Association and for companies like Sandy Corporation, Columbia Ultimate Business Systems, Landa Corp, Ford Motor Company's XL2000 training program, National Association of Broadcasters Groups, Nike, Hewlett Packard and multiple telecom companies. Mark has directed manager training retreats as well as personal dealership skills training certifications for groups up to 300 people.
Mr. Gilbert is also a PADI Certified Dive Instructor, former college basketball official and is an airplane pilot working on his turbine engine rating. He travels hundreds of thousands of air miles every year commercially to stay connected to clients and channel partners. Mark has a special passion for and spends much of his leisure time in the Hawaiian Islands with his family. He and his wife Susie have five children and seven grandchildren.

Preston James – Chief Development Officer & Partner
Preston James has over 18 years of experience in the automotive industry. He has successfully trained, managed, and built dealerships from the ground up, overseeing ATN's client services dealership operations and management division. As co-founder of Black Ops, he has authored and developed industry-leading processes like the "RIM+ Selling Process" for Service Departments.
Preston specializes in customizing processes and installation of BDC & NOC Departments, Sales Departments, Dealership Executive Management and Fixed Operations. He provides Executive training for dealers and GM's, including Financial Statement Review & Analysis. He and the ATN Executive Team successfully run and operate dealerships across the country on behalf of dealer clients. Preston also oversees all consulting staff in the ATN/Stuker divisions that build and optimize both Sales & Service BDC's.
Preston is a Master Certified Stuker Facilitator and is a certified DISC Personality Profiler.
Preston is fluent in 3 languages, and proficient in 2 others. He is a certified black belt in 4 different styles of Martial Arts, and formerly owned and operated a successful Martial Arts school. He is also a PADI certified Rescue Diver, is an Eagle Scout, and enjoys rock climbing, woodworking, and spearfishing.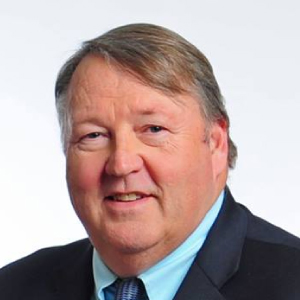 Wes Crumby – SPDS Director & Partner
Starting in the car business at the age of 19, Wes Crumby quickly worked up the ranks of the dealership in which he was employed, quickly becoming the sales manager.   He then shifted into other pivotal roles including: Finance Manager, Used Car Manager and General Manager.
In March of 1996, Crumby started focusing on special finance.  After 2 years of consulting with a large population of North American auto dealers, Wes created the "Lot-Pro Sub-Prime Dealer Service" which was utilized by hundreds of dealers across the country.
After selling Lot-Pro in 2004 to Auto Credit Express, Wes began the "Ace-Cities Selling System", and in turn, introduced special finance to over 500 dealers nationwide.  In 2007, Wes started Sub-Prime Dealer Services.  Since then, SPDS has grown to be one of the largest sub-prime services in the nation.

Tom Stuker – Founder of Stuker Training & Partner
For the past three decades Tom Stuker has remained one of the most recognized names in the automotive sales training arena. In fact, Tom's Guaranteed Sales Success formulas have become the industry standard for phone skills, sales and lead generation, and BDC/Internet processes – by which all others are measured!  It was Tom who conceived, originated, and created the BDC Concept back in the 1980s.
Tom proudly hosted various series on the Automotive Satellite Television Network (ASTN), like "Objection Overruled" and "The Stuker Show." Tom's cutting-edge ASTN training program was an industry first – reaching out daily to thousands of dealerships and simultaneously improving the skill sets of more salespeople and managers throughout North America.
Tom Stuker has appeared on ABC's "20/20," "Nightline," CNN, Fox, and NBC's "Today Show." He stars in his own reality series, "Car Lot Rescue," on SPIKE TV. He has also been rated the #1 workshop and the #1 speaker at several automotive conventions.
In addition, Tom has become the world's #1 frequent flyer by logging over 19 million miles from training salespeople and managers across the globe.