lead generation
4 min read
Bring In the Buyers: The Top Car Dealership Marketing Tips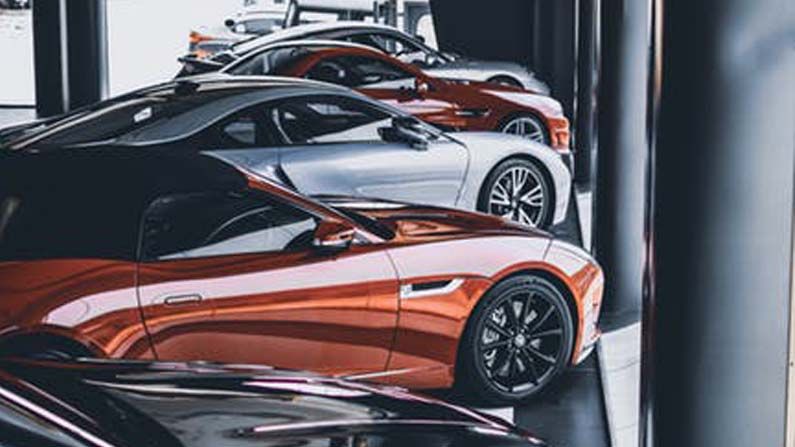 As the owner of a car dealership, you love helping clients to find the right vehicle at the best possible price.
You enjoy making relationships with your customers and your employees, and you're an active presence in your local community. For a while, sales were going strong, and buzz around your dealership was skyrocketing.
But lately?
It seems as though things have fallen flat. You're not getting referrals, people aren't visiting your dealership's website, and cars stay on the lot longer.
You need to learn how to improve your car dealership marketing strategy — and fast.
Keep on reading this post to learn how it's done.
1. Start a Blog
One of the most effective ways to bring more attention to your car dealership?
Start a blog.
First of all, blogging makes it easy for you to establish yourself and your dealership as an authority in the automobile world.
If you can write posts about the pros and cons of a new model, offer basic DIY mechanic tips, or even create a post about how to find the car that fits with a buyer's lifestyle, you'll gain consumer trust.
After all, people want to buy from someone who they feel is an expert and a leading voice in their industry. Position yourself as exactly that, and you'll be raking in the customers before you know it.
Additionally, blogging helps you to rank higher in the search engine results of Google, Bing, and other online search giants.
After all, over 70% of people don't bother to go past the first page of search engine results. By using the right keywords, blogging frequently, and linking to other sites and your own site in your blog posts, you'll be closer to that coveted first page.
2. Get Active on Social Media
Car dealership marketing needs to take place on social media just as much as it does on television and in your local paper or business directories.
First, do a bit of market research to determine which social media platforms your market spends most of their time on, and create profiles for your dealership accordingly. (Usually, Facebook, Instagram, and Twitter are the "Big Three" you should be on no matter what.)
Then, consider hiring a professional photographer to come in and snap about a month's worth of photo content for your social media pages.
These photos can be of specific cars and their interiors, your dealership itself, your employees, and best of all, of your customers driving off your lot with their new cars! (Everyone loves a social media shout-out, after all.)
Upload about three photographs a day to keep your followers engaged, and always respond to comments and direct messages.
You should also create a hashtag for your dealership, and research popular hashtags in the car world to ensure you're always a part of the conversations.
You may even want to partner with other local businesses and feature one another on your social media accounts.
3. Embrace Promotional Items
Not all marketing for car dealerships needs to take place online. Your presence in the "real world" matters, too.
You need to find ways to generate buzz for your dealership, and one of the most effective ways to do that is through promotional products for both current and potential customers.
For example, when someone buys a car from you, give them a customized branded keychain with your dealership's name, logo, and contact information on it.
When you attend car shows in your area, pass out magnets, water bottles, or even ice scrapers for car windows with your dealership's name and other info on the promo products.
Even if the people who get these products don't need a car now, they'll know exactly who to get in touch with when they do.
4. Ask for Reviews
Close to 100% of consumers read online reviews about a company or product before deciding to work with them.
If there's nothing to read about your dealership, then potential clients will likely go with another option.
Make sure you're doing everything you can to follow up with your clients after a purchase or even just an initial tour of your lot.
Ask them for reviews and referrals, and make sure you're always checking out your local business listings to see what people are saying about the experience of working with you.
5. Focus on the Proper Training
Finally, the true backbone of effective car dealership marketing is your employees themselves.
They need to know how to be persuasive without being pushy, to understand the needs and pain points of your specific market, and understand how to convince customers to buy from your dealership.
They need to learn how to ask for referrals, know how to market themselves online, and even the right and wrong ways to speak to clients on the phone and resolve potential issues.
Enroll your team in management training, sales training, and much more.
Put These Car Dealership Marketing Tips into Practice
We know that you're more than ready to start using the car dealership marketing tips in this post to improve your sales and reputation.
By bringing in more online reviews, training your employees well, and mastering blogging and social media, you can do more business than you ever thought possible.
We're here to help you make those dreams a reality.
We provide training, education, consulting, and much more for your car dealership employees. Learn more about what we have to offer when it comes to your sales team, your executive managers, and much more.
We can't wait to help you grow.