ATN
4 min read
6 Tips for How to Sell Your Car Online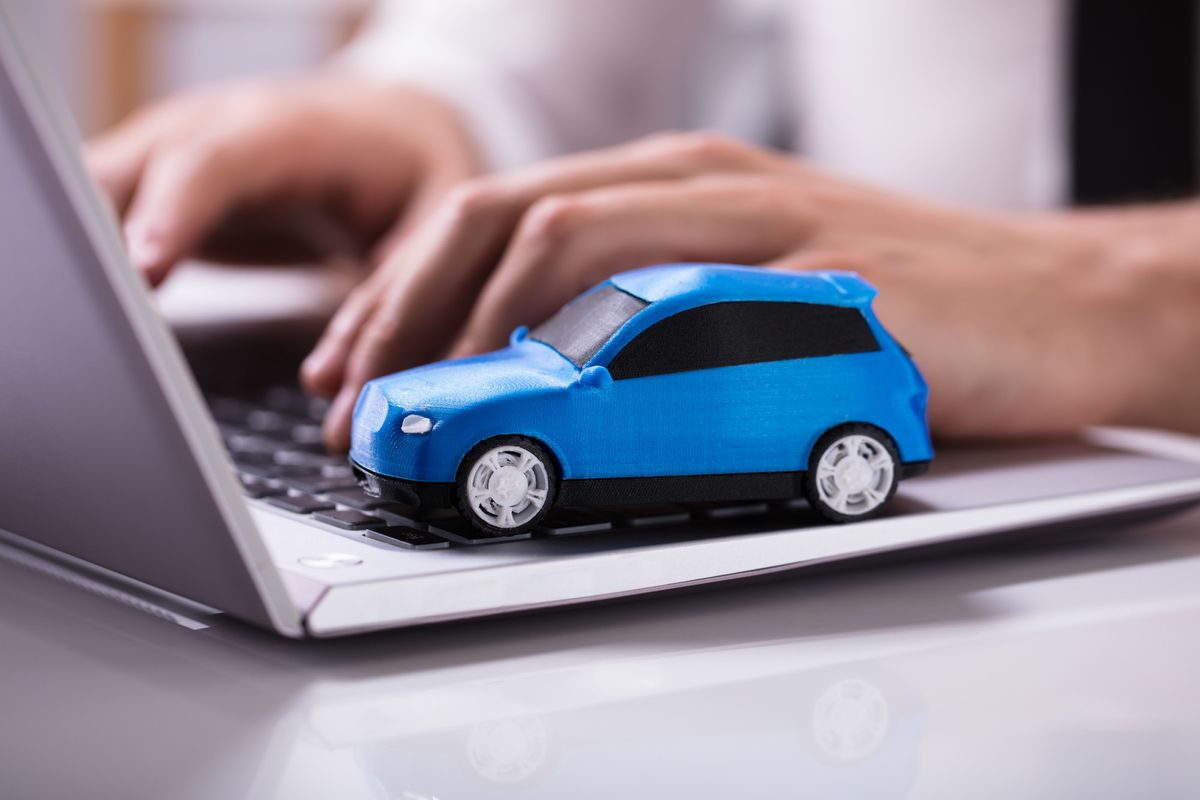 Recent studies have shown that around 30% of all car sales made in the country were online. More and more buyers are turning to the internet to find their perfect vehicle. Shopping online for a car is a great way for shoppers to view various vehicles and make comparisons all in one place. 
As a professional car dealership, it's essential you know how to sell your car online. You want to appeal to as many types of car buyers as possible. This includes both online and in-person shoppers. 
How can you boost your online car sales? In the guide below, you'll find several helpful tips on selling cars online. Continue reading to learn more. 
1. Post on Multiple Platforms
Because you're selling cars at a dealership, you can easily post vehicles for sale on the dealership's website. You want to create a user-friendly website for people searching for both used and new vehicles. To make your website more reachable to buyers, be sure to invest in SEO (search engine optimization) strategies. 
Then, don't stop there. It's also important to post your vehicles on multiple platforms other than your website. Use social media and various car-selling platforms to reach the most buyers. 
You can conduct some research about the best car-selling and buying platforms to use. The more platforms you post on, the more likely you'll find the right buyer. 
2. Wash and Detail the Vehicle
When selling a new vehicle, you won't have to worry much about cleaning it before posting. The vehicle should be fairly clean and untouched as it's had no previous owners. However, when selling a used vehicle, it's essential you take the time to wash and detail the inside and outside of it. 
Detailing a vehicle before selling can make a huge difference when it comes to selling it. A clean vehicle won't increase its value, but it will appear more attractive to buyers and a buyer might be more willing to pay the asking price if the vehicle looks spotless. If you don't have a detailing station at the dealership, then connect with a third-party service that can detail the vehicles for you. 
Once the vehicle's sparkling clean, you can then prepare to take photos of it. 
3. Take Many Quality Photos
Put yourself in the buyer's shoes. When you're purchasing a vehicle online, you want to see as many photos of the vehicle as possible. Without photos, a buyer can quickly turn the other way. 
Don't lose potential buyers over something as simple as failing to post enough photos of the car. You want to take high-quality photos of the inside and outside of the vehicle. Be sure to take close-up photos of the tired, the tread, the speedometer, the display system, and more. 
You also want to include several photos where you can see the entire vehicle from all different angles. Think about all of the things a buyer checks when looking at a car in person and be sure to have photos of those things. Have a professional photographer come out and take these photos for you if needed. 
4. Price the Vehicle Fairly
You want to make money off of this sale. Anyone selling a car is looking to make a profit. However, if you don't price the vehicle fairly, you can lose buyers and the car may end up sitting on the market for months. 
Many car-selling platforms now have features that quickly let buyers know if a vehicle is priced fairly or not. As soon as a buyer learns the vehicle is overpriced, they'll take their business elsewhere. Take your time researching what a fair price is. 
Be sure to consider the make, model, trim, mileage, year, condition, and other factors when finding the right price. Fortunately, there are many websites available that'll help you price it fairly by asking a series of questions about the car. Take advantage of these websites. 
5. Include All the Right Details
What are some of the most common questions shoppers ask when looking to buy a car? Most buyers are curious about how many owners the vehicle is had, how many miles are on the vehicle, and what the VIN (vehicle identification number) is so they can run a title check on the car. Some other questions might include information about the car's maintenance history, what states the vehicle's been in, and more. 
Be sure to include all of the right details when posting a car for sale online. You don't want to leave the buyer with questions. You want the buyer to know everything they want to know about the vehicle by reading the description online. 
They can then contact you to see the vehicle in person or to make a purchase. 
6. Take a Training Course 
Selling cars online takes skill and patience. For this reason, it's beneficial to participate in online car sales training. Professional training can teach you and your sales team how to overcome objects, make sales phone calls, how to incorporate digital lead management, and so much more. 
Training courses can be taken both online or in-person and can benefit your entire sales team. 
When You Know How to Sell Your Car Online the Right Way, You Can Save Yourself Stress
No dealership wants to see their vehicles sitting on the market for several weeks or months, but selling cars online is challenging. To reduce stress and make the selling process more enjoyable, learn how to sell your car online the right way. Use the information given above and then contact the Automotive Training Network (ATN).
We offer virtual training, boot camps, workshops, and in-house training to ensure your sales team is reaching its goals. Click here to get started today!