management
4 min read
Why Your Car Dealership Needs Virtual Training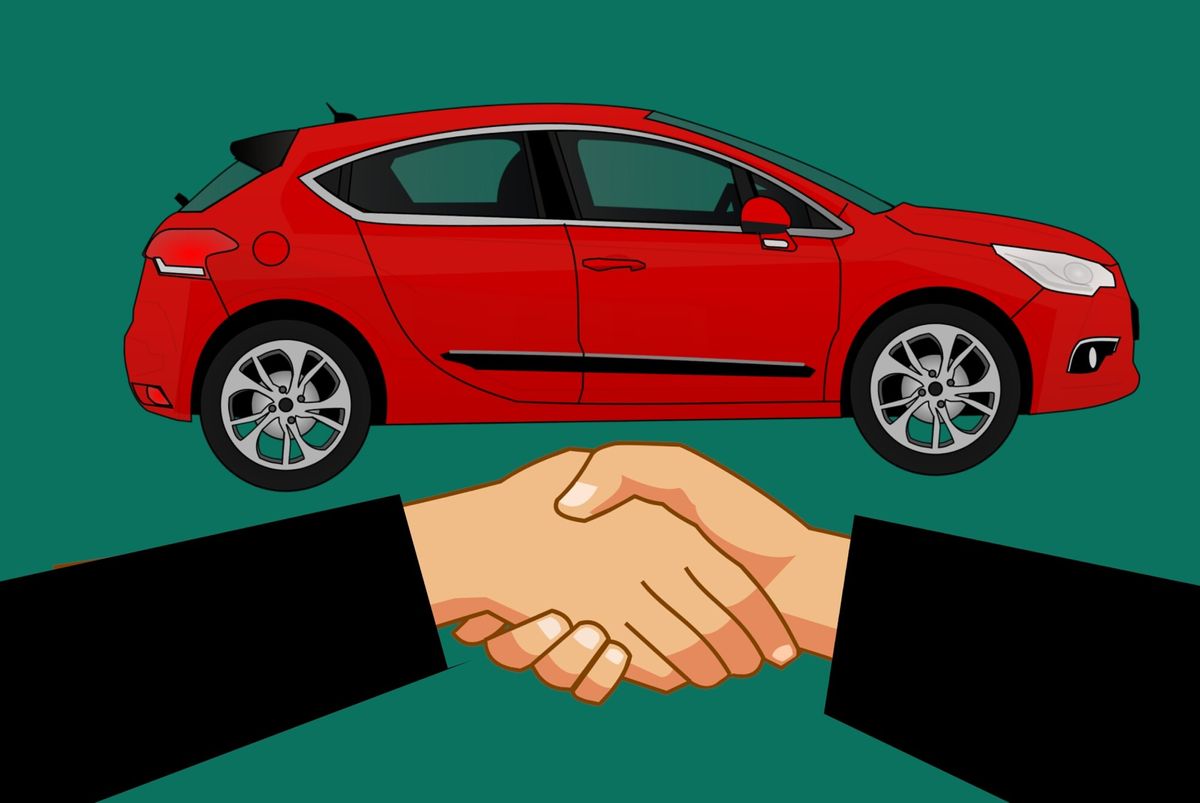 Are you looking for ways to sell more units at your dealership? Do you feel that your salesmen and saleswomen at your dealership need more specified training? If so, then you need to invest in virtual training to get them the experience they need.
Doing so can help you in a variety of ways. It can help your staff learn about how to properly approach outbound calls, how to overcome objections, how to avoid becoming victims of hope, and so much more.
See below for an in-depth guide on why your car dealership needs virtual training for its staff and the benefits of investing in it.
1. Variety of Topics
Car sales certainly aren't for the faint of heart. It can sometimes feel like you're enduring 20 or more nos before you get to a yes, sometimes with the same customer!
While there isn't a foolproof approach to car sales, there are certainly ways to set your team up for success. Part of that is training them to prepare for everything they might face when attempting to sell a unit. It's important to ensure your sales reps are organized, prepared, and ready for anything.
Our virtual training course covers a wide variety of topics to help your staff learn the ins and outs of the trade. We discuss subjects such as:
Selling multiple units a month
Overcoming objectives of any kind
How to appropriately manage digital leads
Incentivizing customers to come back and purchase
Making 20+ meaningful outbound sales calls
The fundamentals you need for any phone call
Virtual training can help you ensure that your staff is getting training from a proven professional. Tom Stuker is one of the most respected names in the entire automotive industry. He's played a pivotal role in creating the BDC concept that most dealerships follow today. Who wouldn't want to learn directly from the best automotive training companies?
2. Retaining the Information
We know what you're thinking, you don't want to spend a large amount of your business budget on a training course if your staff will just nod their heads the entire time. The primary fear is that they won't retain any of the information the course gives them.
We have a proven method to ensure that doesn't happen. In fact, we require all of your reps to get certified to complete the course.
Our ATNVT course has a three-step process to deliver valuable results to your staff, which includes:
Train
Test
Certify
Our virtual training has a simplistic interface with knowledgeable and interactive training. This will help your staff remain engaged as the training goes on to ensure they're processing the information.
Once the training is complete, each member of your car dealership with test their knowledge of the information we covered through comprehensive quizzes and tests. For each course that you/they complete, you'll receive a certificate to show that you've applied all of the training.
The best part? Our virtual training contains no extra fees and allows you to cancel at any time. It's $99 per month and gives all your current and future staff access to the training course.
3. Proper Lead Management Training
Most salesmen and saleswomen are set up for failure the moment they're hired. Many dealerships neglect their staff, pressuring them to make sales without ever giving them formal training. As the great Zig Ziglar once said, "There is only one thing worse than training employees and losing them, and that's not training them and keeping them."
Nowhere is that more apparent than by how a sales rep handles their digital leads. When used properly, they can be a gold mine. But without proper training, your employee will feel like they're tasked with catching lightning in a bottle.
Half of the battle with lead management is organization. Keeping up with warm leads, getting a feel for interested buyers, how to nurture leads that aren't interested in buying now, but will be one day. Our virtual training can help your employees learn all of this and more!
4. Unified Sales Strategy
Imagine having a car dealership team that all approached their sales the same way. It would lead to healthier competition, higher sales conversions, and more units sold each month.
The only way you'll get access to that for your dealership is if you give them proper training. After getting certified through our virtual training program, your entire staff will share Tom Stuker's approach to selling!
This can help streamline your onboarding process for new hires as well. As soon as they're hired, they can take the virtual training course and get acquainted with your dealership's sales strategy.
5. Flexible Training Increments
Rome wasn't built in a day. To ensure that your staff intakes all of the training you give them and applies it to their sales approach, the training needs to be taken in increments.
That's why your dealership needs training. It can allow you to organize how much information your staff is retaining. That way, they can grab a few takeaways to start implementing into their calls, in-person meetings, and so forth.
Even though the training is important, your dealership still has a job to do. Virtual training can help you set the standards for pacing and when the courses need to be completed.
Invest in Virtual Training for Your Sales Training Team
Now that you have seen an in-depth guide on why a virtual training program is so important for your car dealership, be sure to use this information to your advantage.
Be sure to visit this page for more information on the latest auto sales marketing trends in 2021 and why they're so important.
For any other inquiries that you might have, please feel free to reach out to us via phone at 480-999-5055 and we will be happy to assist you further.