management
3 min read
5 Tips for Quicker Dealership Lead Response Times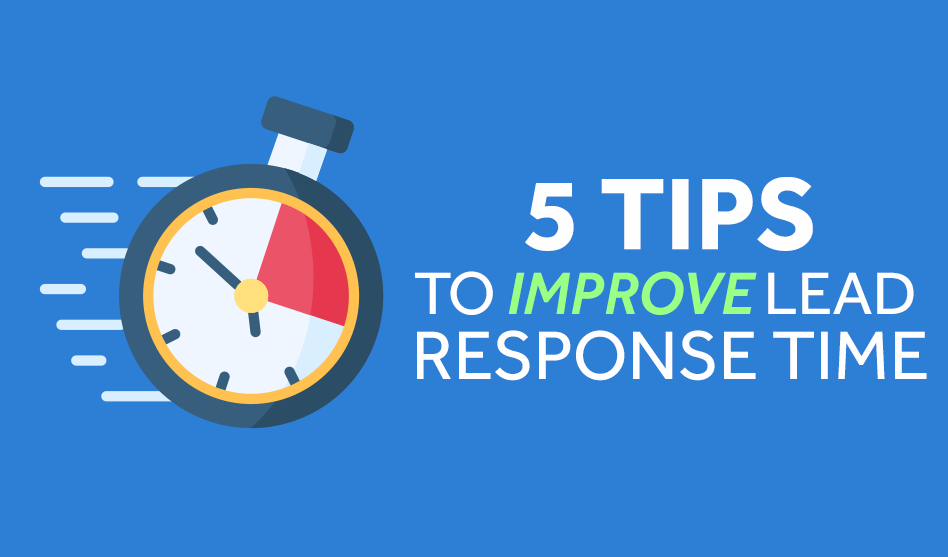 Internet leads are a very important part of dealerships' business. Think about it! Before you make any big financial decision in life (unless you're hugely impulsive like me), you usually do lots of research, almost all of which is online! The day of the brochure is almost dead.
Today, when prospective customers are researching their new vehicle, it's a lot different than in the pre-digital age, where they would show up at the dealership and ask to see the car and a brochure. Customers used to come into the dealership with almost no information.
Now, everyone has endless resources at their fingertips. They can get all the information they need to make an informed decision before even stepping foot in a dealership. While we may not have as much physical showroom traffic as in years past, more customers interact with dealerships than ever. Most of this interaction is through digital leads. Since we cannot capitalize on every potential customer making a dealership visit, how do we turn the customer's interest in a vehicle into a car deal?
Internet lead response times are one of the most overlooked keys to maximizing your dealership's digital opportunities. Response times greatly impact your ability to set an appointment with a prospect. Let's dive into why!
If a customer is actively looking for a Toyota Corolla, how many are currently for sale in your area? Let's say they find one on your website and submit a lead, and you wait an hour to respond. People have short attention spans and are flooded with options. If you wait an hour, they are onto work, picking up the kids, eating dinner, or worse, already working with another dealership that responded faster. They have already lost the enthusiasm they had at that moment when they submitted it. There's a reason the top dealership groups in the country have the best lead response times.
How can we fix that? It doesn't matter if you are in the sales department or the BDC; here are some tips on how we can get you to a response in quicker response times.
Tip 1 – Utilize Technology
Take advantage of 3rd party technology providers that can help improve your lead response time. Tools such as CallDrip connect you with customers within 60 seconds of submitting the lead. You can be on the phone with the customer before the lead hits your CRM.
Tip 2 – Text Notifications
Make sure text notifications are turned on, and you are set up to receive text messages when a new lead arrives.
Tip 3 – CRM Alerts
Set alerts to your mobile device, email, and computer when you get assigned a new lead. You can change your notification settings on your CRM to customize where they go and what triggers the notification. Before you set this up, make sure previous notifications are updated.
Tip 4 – Always Have New Leads Open in Your CRM
It's important to always have a separate tab or window open that displays your dealership's new leads. Most CRM pages that display lead buckets will automatically refresh every 3-5 minutes but make sure you manually refresh at least once an hour to ensure you still have an active session. It will especially helpful if you have a dual monitor set up so you can always see the homepage of your CRM.
Tip 5 – Escalation
This is especially for Managers. Managers should have notifications for any lead that sits for more than a few minutes without a response. This will allow them to step in and assist a rep who may be busy or unavailable. Escalation is essential to lowering the overall average response time.
There are five easy tips you can use to help you with internet sales leads!
If you are looking for strategies to help you when you reach out to these customers, check out our favorite phone scripts.
If you want even more help on managing your inbound digital leads, check out our virtual training courses.