ATN
4 min read
Social Media Marketing for Car Dealerships: Everything You Need to Know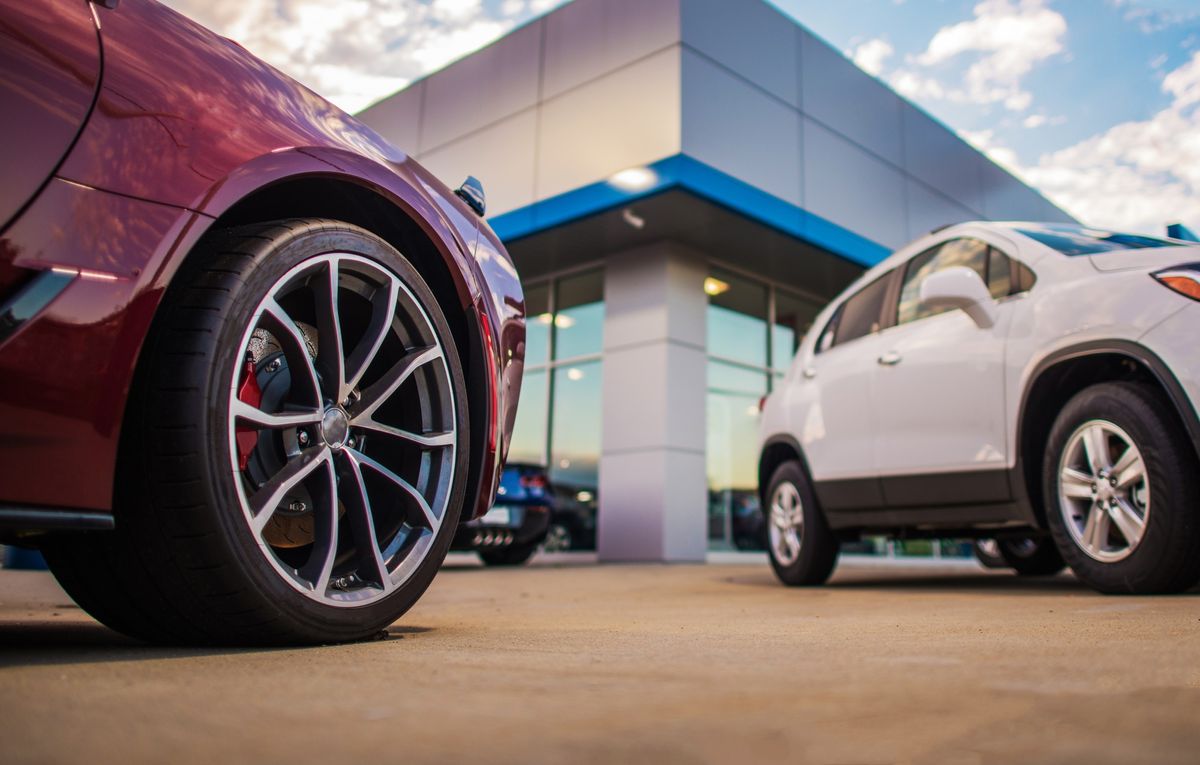 If you own and operate a car dealership without a social media presence, you're missing out on a huge opportunity.
Social media is a huge part of everyday life in 2019. In the last 15 years, our lives have been turned upside down by the likes of Facebook, Twitter, and Instagram, among other fleeting social media platforms. 
If you're of a certain age, then you might think using social media too much is a waste of time. If ignored, you could be leaving a lot of money on the table. There are over 3 billion social media users in the world, with a good chunk of those being in America. That's a lot of people to advertise to.
In this post, we're going to tell you everything you need to know about social media marketing for your car dealership. After reading this article, you'll be ready to build your online brand and find meaningful leads that you can convert into customers. 
Social Media for Car Dealerships
It's unlikely that any random person will decide to purchase a vehicle after seeing something on social media. However, Facebook, Instagram, and Twitter are all integral for launching successful advertising campaigns, brand building, reputation management, and appealing to potential customers on a human level.
Needless to say, it's an important tool that you shouldn't leave unutilized, so let's dig in and find out how you can implement social media marketing into your dealership's marketing campaign.
Determine Your Goals
Before you set up your social media accounts, you should sit down with some of your most trusted employees and determine what your goals will be. Are you using social media to create awareness for your dealership? Are you trying to build a brand? Do you want to engage with your already established customers?
Figuring this out ahead of time will allow you to have a clear direction and then implement a strategy to achieve them. Blindly launching a social media campaign might lead to confusion for your customers and frustration for you and your employees.
Come Up with a Strategy
Once you've set out a few goals that you want to reach with your social media marketing, then you can begin to build a strategy. As with other types of digital marketing, it's important to strategize ahead of time so that you're able to go through steps on the way to achieving your goals.
There are several ways to build awareness for your business using social media.
Paid advertisements on Facebook are a good way to bring in people that have never heard of you before. Posting links to informative content on your website will increase your traffic. Building your followership and engaging with them will create a sense of community around your business.
Build Your Brand
Brand identity is among the most important facets of building awareness around small business. It's the best way to get ahead of your competitors and become synonymous with your industry. It's easy to see the benefits of a great brand, but it's not easy to build one. 
One of the ways that you can build a brand in 2019 is over social media. Having a consistent look and voice across different platforms will be a great start. From there, you need to figure out how you want to be viewed by the public. Getting the right kind of followers is the hardest part of social media marketing.
Maybe you're a dealership that wants to put the right people in the right vehicle for a fair price. If that's the message you want to get across, make sure you're posting it in new and exciting ways on all of your accounts. You could also post examples of happy customers to show that you're great at what you do.
Ad Campaigns
Advertising on websites like Facebook is worth investing in since the ROI is proven to be much higher than in other advertising areas. Facebook ads increase VDP visits by 50% and website visits by more than 20%.
To get more bang for your buck, make sure that your paid Facebook ads are worded well and engaging with meaningful images and a powerful call to action. You can take advantage of SEO targeting by providing your location and target demographic. This helps you get meaningful leads.
Post Consistently
When you come up with a specific marketing campaign, you'll probably have planned posts that go up at strategic times. During times when you're not being as aggressive, you should still post consistently so that your followers are always engaged with your business.
Inconsistent posting will confuse your audience since they won't know when to expect to hear from you. More importantly, however, the algorithms built into the platforms require you to post consistently or your followers will stop seeing your content.
The best thing to do is come up with a plan to post every day, linking to something on your website, or showcasing some promotions that you have. You might not appeal to a car buyer every single day, but you'll be fresh in their minds when they decide to buy when they're seeing your posts every day.
Answer Queries
Being diligent about answering your customers' questions and concerns will help the reputation of your dealership. If people know that they can trust you to give them a hand online, your reviews will be better and you'll be more likely to see return customers down the line.
You might find questions about pricing, mileage, or your inventory. Or, you could see complaints about things that have gone wrong with cars. Whatever the reason, your followers will appreciate being listened to and having their concerns addressed. 
Having a good online reputation will help you build your business on an organic level, with new customers knowing that you're honorable and attentive.
Social Media Matters
Social media is important for any kind of business to stay alive nowadays. If you don't have it now, you'll be a little bit behind the 8-ball.
Now that you know that it's crucial for car dealerships, you can begin to strategize and figure out how to create brand awareness. Try to mix paid advertisements with a healthy amount of content to grow your dealership's follower base. Once you've got that, then you've got leads and you can put people in the cars they want.
To learn more about how to run a car dealership in 2019, check out the Automotive Training Network. We offer online training and consulting on all aspects of running a dealership. While you're there, check out our newsfeed to find more interesting articles about marketing your dealership in the digital age.