Auto
2 min read
Salespeople & Star Athletes One and the Same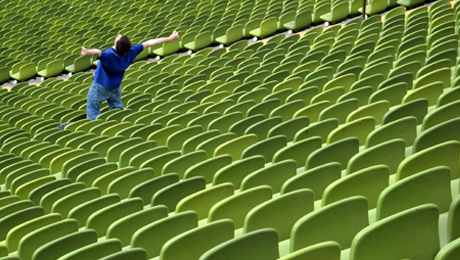 Realistic goals and objectives are as important for salespeople as they are for star athletes. Let's take the Chicago Cubs for instance – even though they are struggling (struggling might be an understatement) the Cubs are still my favorite baseball team in the league. You might ask, "Why the cubs?" I grew up in the area, and I have always been a season ticket holder – a loyal fan through and through. After having attended hundreds of games and being an avid sports fanatic, I have come to realize that if it were me playing professional baseball, I would find it tough enough stepping up to the plate to bat, let alone taking a swing at the ball. It's like that in sales. It's tough enough approaching a potential customer, let alone trying to give a sales pitch. And, on top of that, salespeople are required to cover all the bases.
Let's Cover The Bases
Consider first base ups, second base repeat business, third base referrals and home plate new business. Some salespeople never get past first base because they settle for their 8-12 units from floor traffic. A true all-star makes a total commitment to cover all bases. Not only do they know how to use the glove, but they also know how to bat. A true all-star not only hits, but also catches, runs, bunts, pitches, throws and steals bases as well.
As salespeople, we also have to do all of the necessary things it takes to sell cars – preferably 20 units a month on less than 10 quality conversations a day. If you read my Guaranteed Sales Success Training Manual, you would soon realize that this goal is easily achievable. Just like athletes, salespeople must set realistic goals and objectives to direct our efforts, but before doing so, we have to know where the business is coming from. How many sales are due to ups, how many for repeats and how many for new business?
Be Like Babe
People remember Babe Ruth for hitting 714 home runs. People remember Hank Aaron for hitting 755 homers. Most people forget Babe struck out 1,330 times and Hank 1,383 times. The moral of the story is this: The professional with realistic goals and objectives does not wait for the perfect pitch. In other words, you're not going to get the hits by resting the bat on your shoulder, and you're not going to get the prospects without picking up the phone and making outbound calls, asking for referrals and covering all the bases.
Only the true professional, one that covers all the bases, will truly savor a championship season.