ATN
1 min read
Get 50% Off Stuker's Online Training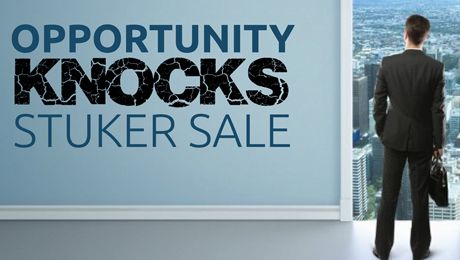 STUKER'S ONLINE SALES TRAINING FOR UNDER $17 A DAY
Get Stuker's 24/7 online training for your entire team during the Opportunity Knocks Stuker Sales Event! Give everyone a chance to get the pay raise they deserve! Stuker's standard package is $999, but is now available to your store at a value price of $499.50!

THAT'S RIGHT! TRAIN EVERYONE FOR UNDER $17 A DAY
Have a team of 5? Train them for around $4 a day!
Have a team of 10? Train them for around $2 a day!
Have a team of 20? Train them for less than $1 a day!

Thinking about upgrading? It's worth the investment because here's what you get… Have a certified Stuker trainer come in to teach, role play, demonstrate, and sit down side-by-side with your salespeople until they get it done right. This is guaranteed to give your people more sales than they ever imagined!
Call us at 800-999-5277