ATN
4 min read
Sales vs Marketing: Why Both Are Important for Your Dealership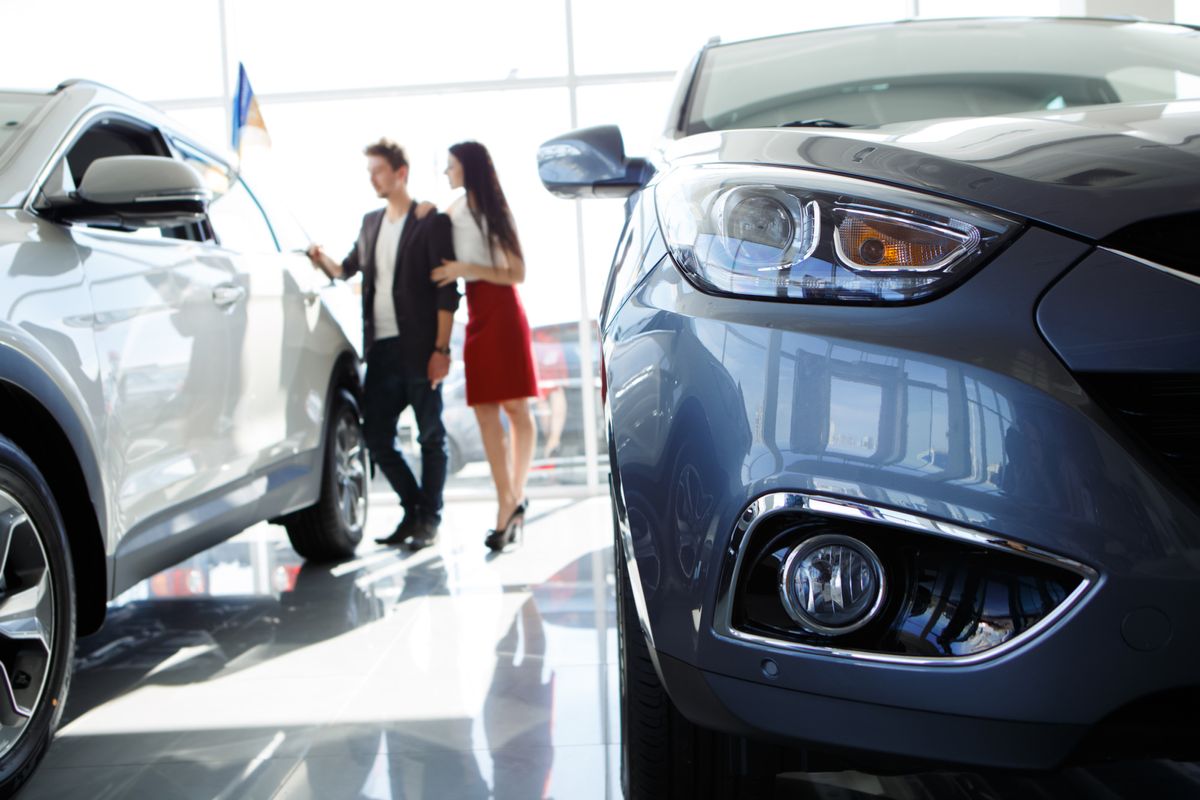 The US has a longstanding love affair with the automobile. Americans love buying cars every year, be it 39.4 million used cars or 17.3 million new cars. Boosting sales at your dealership is also very competitive. You're up against other dealers and people selling cars through Facebook ads. You might wonder if you need more marketing or better sales to make a difference. How do you choose between these two activities? Wondering how things stack up in the sales vs marketing for your dealership? Read on to learn why you need them both.
Why Marketing Matters
Marketing is the part of the process where you start the conversation. It's divided into two types: inbound and outbound.
Outbound Marketing
Outbound marketing includes efforts like:
direct mail
press releases
paid social media advertising
running ads in publications
You're reaching out to potential customers who may not yet know you exist.
It's often referred to as 'disruptive'. Outbound marketing interrupts what potential customers are doing to grab their attention.
Inbound Marketing
Inbound marketing is a series of activities you do to invite customers to engage with you. This includes:
organic social media use
email marketing
search engine optimization (SEO)
appearing on review websites
Local SEO is an extremely useful form of inbound marketing for car dealerships. Around 46 percent of Google searches are for local businesses. This means you can target buyers in your location, instead of aiming for the world stage.
Unlike outbound, inbound marketing relies on more organic methods. You bring prospects to your website who are already in the market to buy. That's why local SEO is so powerful.
This means you pre-qualify web traffic since you know they're already looking for cars. It's much easier to sell to warm leads than cold prospects.
Why Sales Matter
Your marketing is crucial, yes, but clinching sales is your dealership's main goal. You're in business to make money, not friends.
Marketing starts the conversation with a potential customer. That means the sales process is where the rubber hits the road.
Your sales team works on targets within set time periods, often quarterly. Their superior knowledge of the cars you offer can convert leads into buyers.
The sales team works on a 1:1 basis between the salesperson and potential customer. It's the salesperson's job to answer questions, allay fears, and close the sale.
The sales process doesn't start and end at talking to them in your showroom or on your forecourt. Your sales team might also contact people who have visited your dealership. They can also speak to people brought to your business through your marketing.
Salespeople are often responsible for test drives and other demonstrations. Good sales staff build a rapport with customers that leads to repeat business.
Which Is Better: Sales vs Marketing
As you can see, sales and marketing are both important to your business. When comparing them, it's important to remember they also have different goals.
Marketing is designed to bring potential customers to your door. Your sales process is where you turn them into paid customers.
Different Methods
Your sales team generally focuses on individual customers and transactions. Their attention turns to the prospective customer. This usually follows a 1:1 format.
It means your sales staff need great interpersonal skills. Good communication and knowledge of your products is a must.
Marketing takes a wider view, looking at how your brand is seen and appreciated in public. Its efforts are designed to boost your brand and find buyers who like your values. It follows a 1:many approach.
Your marketing team needs to understand the market and your ideal buyers. They also need to anticipate changes to buying patterns, such as economic issues.
Which is Better?
Neither of them is better than the other because you need both. Without sales, you would bring in leads but never make money from them.
Yet without marketing, it becomes much harder to make sales. You'd have to rely on people passing your dealership to know you were there. Word-of-mouth is possible but not always sustainable.
The best solution is to put marketing and sales together to get the best of both worlds. When you do, make sure your sales staff have had training. That way, you can maximize the opportunities from your marketing outreach.
Putting Them Together
You'll see amazing results if you team up your sales and marketing efforts. Sales is a short-term activity, designed to process as many transactions as possible.
Marketing takes the long view, both reaching existing markets and creating new ones. It's designed to capture prospects both now and in the future.
In-house marketing is great, but marketing is also a set of activities you can outsource. Hand your marketing needs to a professional marketing agency.
By comparison, your sales process is better handled in-house. No one knows your stock better than your salespeople. They understand both your cars and your buyers, making it easier to pair them up.
How Does it Work?
Your marketing team works to increase traffic to your website. They gather email addresses and other information from interested would-be buyers.
They pass these details to your salespeople who follow up with prospects. It's this follow-up process that can make all the difference. Potential customers might sign up for updates on your website and never come back.
Yet if a trained salesperson calls them? That buyer can get their questions answered by a real human being. The salesperson can also recommend other options that better fit the buyer's needs. In an ideal scenario, the salesperson will book a test drive for the potential customer.
It's this personal touch that makes all the difference to your sales efforts. Your brand stops being a name on a social media site and becomes a business that has the right products for your customer.
Are You Ready to Boost Your Sales Success?
Now you can see why it doesn't help to follow the sales vs marketing debate. Instead, it's vital that you integrate your marketing and sales efforts for the best results.
Use marketing to bring in new people, and pass them to your sales team to close the deal. This way, you get the best of both approaches and boost your income.
For information on closing more sales and running a successful car dealership, contact us today.