Auto
1 min read
The Power of the Pin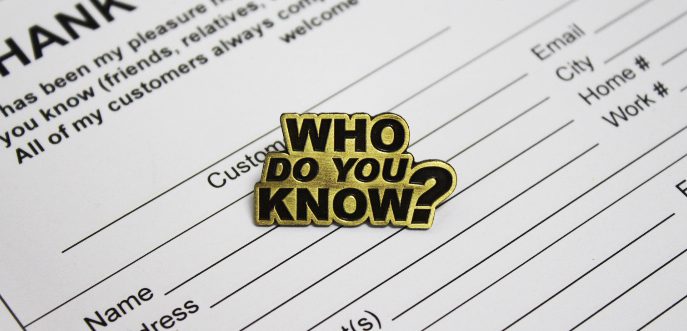 Create opportunity by wearing this pin!
Wear this pin on your lapel, and I guarantee you'll get plenty of questions about it. People actually do read lapel pins. They might ask, "What does, 'Who do you know?' mean?"
Believe it or not, they've just paved the way for you to develop an opportunity.
Your response might be, "Well, I'm in the business of helping people with the purchase of a new or used car, truck or van. I'm sure the last thing you thought about when you got up this morning was going out to purchase some sort of vehicle for yourself or a family member. But who knows, maybe someday you will be, and maybe someday I could help.
Give them a moment to process the information. They'll usually make the next move with a question or two. If they don't, then slowly get back into it by asking, "So…what are you driving these days?" Continue by prospecting the household and asking for referrals.
"How many drivers?"
"How many vehicles?"
"Who's next?"
Hand them a business card. Better yet, hand them two: one they keep for reference, and the other to write down their name, address phone number and email address so you can follow up with them.
Order your pin today- Shop now!
Want more scripts? Check out our Guaranteed Sales Success Manual!