Auto
1 min read
Tom Stuker: Keynote Speaker at Marketplace Master Dealership Series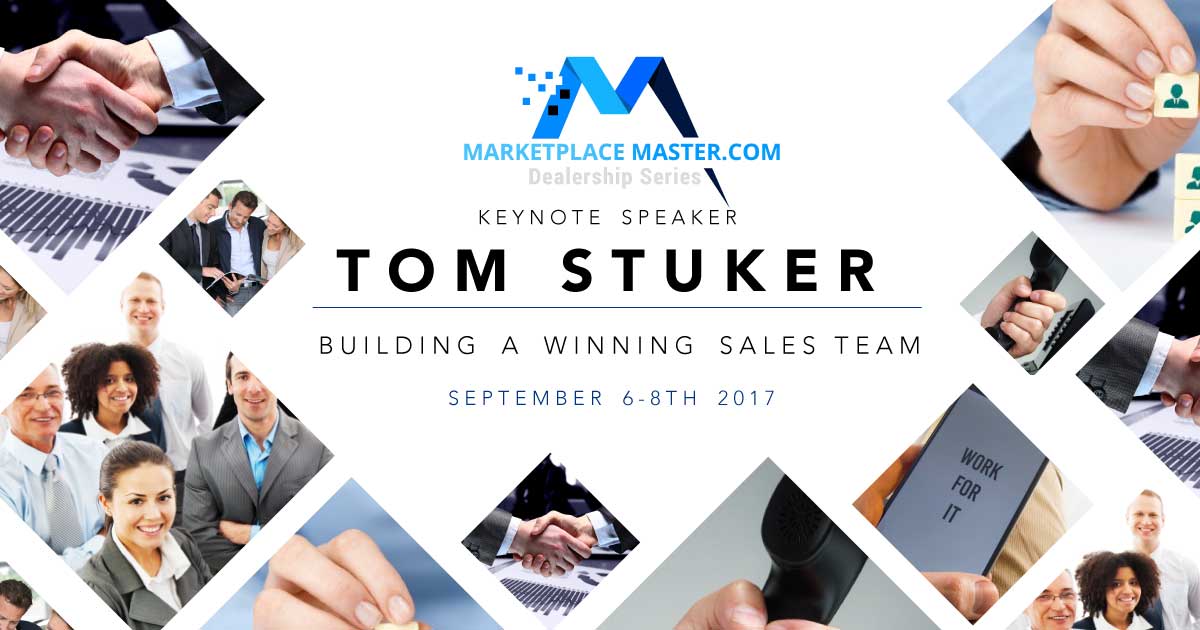 Stuker Joins 40+ Presenters At First Annual Marketplace Master Expo & Conference
Tom Stuker will be traveling to Dallas Texas at the beginning of September to host a special keynote presentation for the attendees of the first annual Marketplace Master Dealership Series Expo and Conference. Focusing on dealership marketing and sales, dealers and automotive professionals can expect to walk away with an abundance of new skills and resources.
Along with 40+ other speakers, ranging in various automotive and marketing backgrounds, Tom will be presenting on his popular topic 'Building A Winning Sales Team'. During this session, he will teach dealers how to recruit, hire, train and manage the sales team of your dreams. Join us to learn how investing in your dealership can give your salespeople the skill set to generate constant repeat, referral and new business opportunities to boost profits dealership wide. It's time to develop a team full of top preforming professionals who reach new goals month after month!
Click HERE for more information on Stuker's 'Building A Winning Sales Team' presentation and attendance details.
General Information
Marketplace Master: Dealership Series Expo & Conference
Dates: September 6-8th, 2017
Where: Hyatt Regency in Dallas, TX
Presentation Information
Keynote Speaker: Tom Stuker
Topic: Building A Winning Sales Team
Time: Day 1 at 8:50AM