ATN
4 min read
9 Benefits of Automotive Sales Training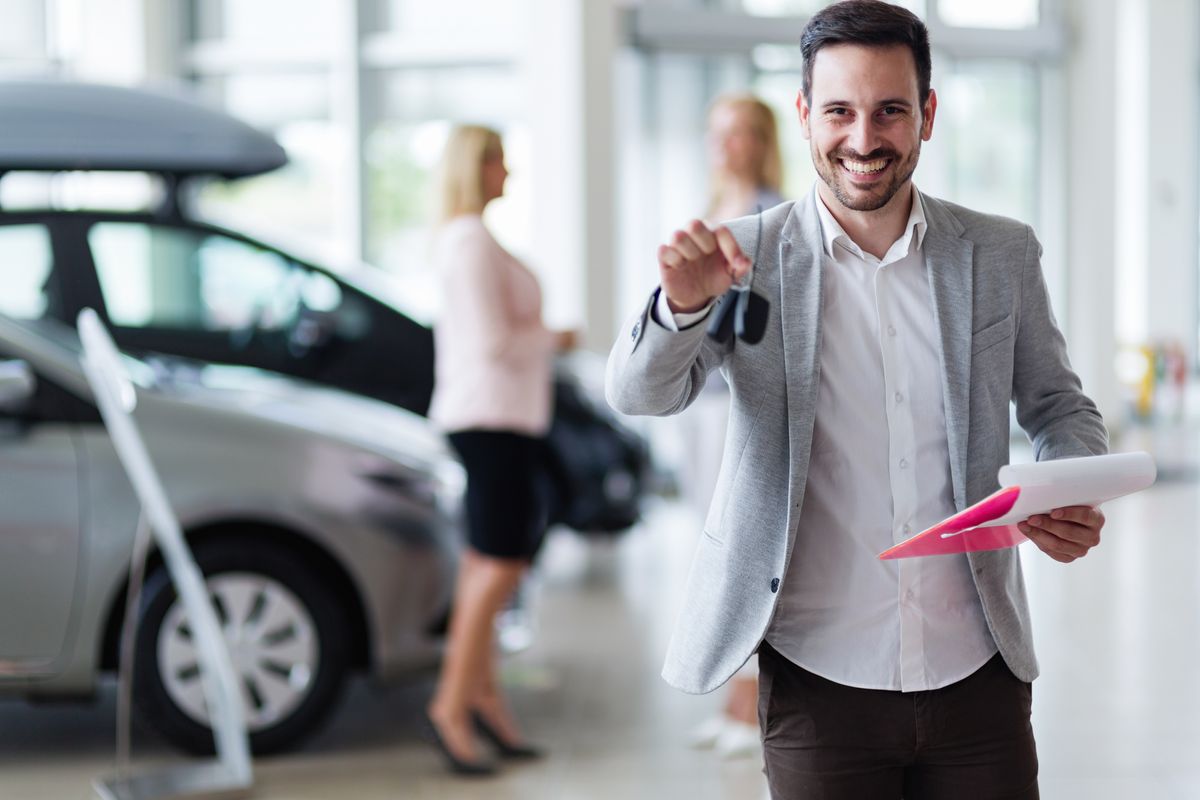 Are you managing or running a car dealership? Do you want to improve your sales record and your team's ability to sell? When running an automotive business, there is always something new to learn.
This is where regular training comes in. Training involves new advertising techniques and learning how to improve communication with customers. It can also help employees respond to customer repair requests immediately. 
Therefore, your employees need to keep practicing their skills and learning new ones. Automotive sales training can help your business meet its sales target. For this reason, experts recommend regular training of your sales staff to keep them on their toes.
Additionally, many benefits come with automotive sales training. These include:
1. Training Increases Productivity
Automotive sales training often converts recruits into productive and successful salespeople. The costs your business incurred looking for the right talent and hiring them will be wasted if they aren't given the right training program.
Continual sales training is also vital for experienced sales staff. That's because it helps improve their productivity and gives them the motivation to keep selling. 
Ensure you have the right automotive sales training program. This will help you improve your current and new sales employees' productivity. Hence, resulting in increased sales and revenue.
2. It Encourages Better Knowledge of the Product
Do you think your sales staff understand your clients when they call your office? Can they offer a solution to customers' problems? Or do they need to call in a specialist? 
The automotive industry is very complex. Hence, it's better to have a customer service team that better understands your products. Additionally, they should also be able to communicate with a customer effectively.
The best way to improve your team's product knowledge is through continual training. During the training, you can teach them about all the products your business offers. These products may include models and types of vehicles you sell and spare parts. Other businesses also sell extended warranties, car insurance, and financing options.
3. It Helps Your Team Keep in Touch With Clients
Thanks to digitization, businesses are finding it easier to connect with clients online. During sales training, ensure you incorporate other online tools such as social media platforms. 
Social media platforms may include Instagram, Twitter, and Facebook. These platforms can help your team to have engaging and informative communication with clients online.
This will be an excellent opportunity for older employees to learn about these social platforms. On the other hand, younger employees will find it easier to communicate with clients through these sites.
4. It Helps Your Business Stand Out
With continual dealership sales training, you can improve your team's sales approach. This may lead to your business standing out from the competition. During training, it will be easier for the trainers to understand each employee's strengths and weaknesses.
You can utilize their strengths to ensure each team member complements each other. Some people are better at talking to customers and convincing them to purchase a product. On the other hand, others are good at engaging customers online behind the screen.
Using each employee's strengths in their job will improve their morale and confidence. It will also make them more comfortable in their element when communicating with clients.
5. Improves Communication
An essential aspect of car sales training is helping your sales team understand the importance of effective communication. When a client asks for specific information, your team should understand that their information will be more important to the customer.
With this in mind, they will ensure to do their best to provide clients with relevant and up-to-date information on your products and services. Training will also help them understand the importance of the information to the firm and how it can help your bottom line.
6. Improves Employee Morale
After every training session, you will notice that your employees will be more motivated to sell and do better. That's because dealership sales training improves their selling skills.  It also increases their knowledge of the product. 
Training also builds enthusiasm and self-confidence in your employees. When automotive salespersons understand what's expected of them and have the relevant product knowledge and self-confidence, they are in a better position to serve your clients. Self-confidence also helps salespeople overcome challenges and disappointments along the road.
7. It Improves Client Relations
When customers are approaching a car dealership, they often have a lot of questions. Therefore, they prefer talking to salespeople who have background knowledge of the automotive industry, their products, and the business itself. Only well-trained salespeople will have profound knowledge in all these aspects.
When working with a buyer, a well-trained employee will provide solutions to all their problems. They will also answer client questions to their satisfaction. This improves your business's relations with the customer by impacting their experience.
8. It Improves Employees' Personal Selling
Are you looking to improve your business's personal selling operations? Employee training is one of the most efficient ways to do this. Through sales training, new employees can understand their potential and be eager to learn more through experience. 
On the other hand, experienced employees can learn some new things about your products. Training can also help refresh their memories and knowledge about specific products, improving their overall performance.
9. It Improves Employees' Relationships with the Business
Did you know that training helps businesses improve relationships with their employees? It also helps the upper management team build a relationship with employees. This is done through proactive leadership. 
Automotive sales training will also provide you with a unique opportunity to know the people behind the sales desk in person. During the training course, ensure you encourage your employees to ask as many questions as possible. 
They can also advise your management team on possible improvements to the business. This makes them feel like a part of the decision-making process.
Are You Ready to Book Your Company's Automotive Sales Training?
There is no denying that automotive sales training provides numerous benefits to businesses. Now that you know all the benefits of conducting regular training for your team, are you ready to book a training session?
Contact us today, and we will help your sales team improve their sales and meet customers' needs. We have cutting-edge resources to meet all your dealership's training needs. We offer our clients different training programs for their employees to improve efficiency and meet their goals.