ATN
4 min read
5 Tips for Designing a Car Dealership Website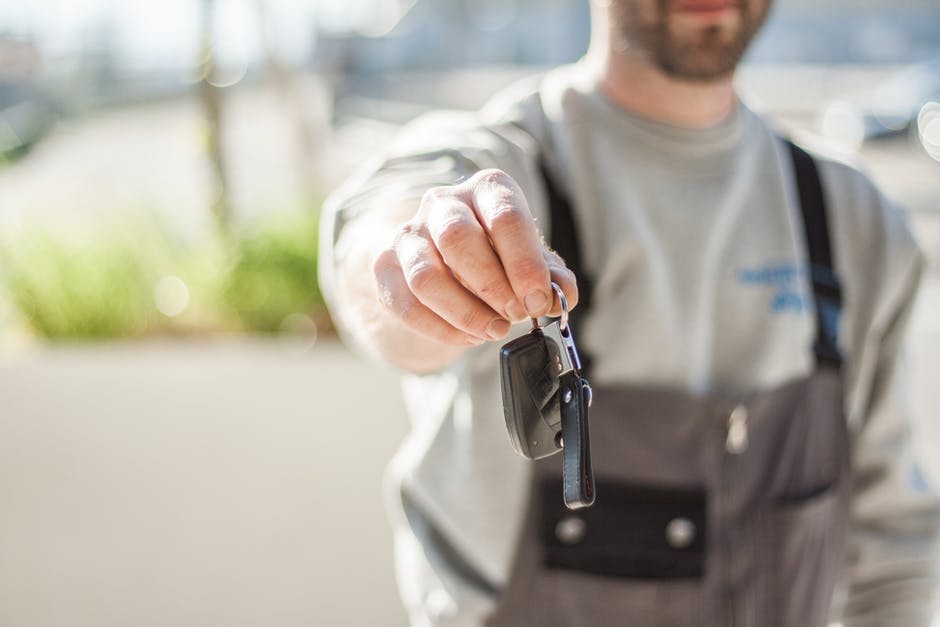 Looking to create a car dealership website?
Studies show that 81% of shoppers check out products online before purchasing. In the age of digitalization, creating a website is a crucial step to your success. Competition is fierce in all industries, even for local car dealerships.  
Do you want your company to stand out and make more sales? Start by creating a website to help your online customers find you! A quality website must be functional, creative, and accessible.
Looking to create a powerful car dealer website design?
This article covers key tips on how to design a car dealership website for your company. Read on to discover some crucial website design elements and tips.
1. UX Design and Navigation
User experience covers a user's overall interaction with your website. This includes services, products, and communication with staff. One critical element of a good user experience is navigation.
Your website visitors must be able to find what they're looking for when they first land on your website. Hyperlinks in the navigation bar can improve your website's UX design, but too much can hurt it. Streamline your navigation bar and ensure it doesn't look too cluttered.
You may also provide a search bar to promote easier navigation for your visitors. Consider adding filtered searches for undecided users. Ensure that your website design is accessible across all platforms.
Over 60% of Google searches come from mobile devices. Use a responsive design so that your website looks the same when accessed from a desktop or phone. Investing in UX design will also boost your SEO, which is crucial for website visibility.
2. Make Your Brand Personality Stand Out
With over 16,640 franchised car dealerships in the US, it can be difficult to compete. However, your brand personality can help you stand out from your competitors.
Nowadays, physical interaction isn't enough to set you apart from other car dealerships. Friendly and dedicated staff members can improve customer experience in your physical stores. However, most customer's journeys start online.
Ensure that your website reflects your brand personality. Present your brand in a unique and innovative manner. Start by creating a recognizable logo that represents your services.
Choose a theme that aligns with your brand's values and vision. Color plays an important role in website design, communicating different feelings and actions. Determine how you want your customers to feel when they first visit your website.
Consider looking at your competitors to ensure that you don't replicate their designs. When creating blog posts, use a specific tone that helps customers identify you.
Adding personal flair to your design can set you apart from other dealerships. This can be a brand motto or a family ideal.
3. Make Purchases Hassle-Free
As mentioned above, most customers now prefer to shop for cars online. The typical car dealership sale involves a lot of paperwork and time.
Customers prefer online methods because it requires less effort and patience. More buyers also prefer to hold their transactions online because of the pandemic.
Optimize your website to cater to customers who want to explore more. Offer payment calculators for your customers to help them discover their financial options. You can even move sales processes to your website.
Give your customers forms and paperwork that they can do from their personal devices. This allows your customers to save time and effort instead of going to your physical store. Ensure to optimize your website to accommodate these features.
It would also be best to display this feature on your homepage. Online users are more likely to engage when it's easy to access. Streamline the process to enhance user experience.
4. Improve Visuals
Visual data is a useful tool used across all types of industries. Studies show that visual content receives more engagement than text. If you want to drive conversions, ensure that you have powerful visuals.
Humans rely on visual data on everything they do. People often decide whether they want to buy something within 90 seconds. If you want to drive conversions, ensure that you have powerful visuals.
Note that customer behavior and decisions are different where it concerns cars. As a car dealership website, your pictures must be the center of your sales.
Optimize your website using images and videos on your vehicle details pages. Use photo enhancements apps to increase your images' detail and visual appeal. Avoid using stock images for your website.
Instead, get a professional photographer to take pleasing shots of the vehicle. You may also use walkthrough videos to help your customers decide faster.
Walkthrough videos can be more effective because they show authenticity. You also allow potential buyers to explore the car from the comfort of their homes.
5. Strengthen Your Social Media Presence
Social media is a crucial element in a successful digital marketing campaign. Many companies and industries rely on social media to interact with customers. Most customers find a brand's social media first before discovering their website.
Take advantage of social media to boost engagement with your brand. You can use your social media to share news or special offers. You may also inform your followers if you're joining an event so they can see you for themselves.
Social media buttons can also enhance your content's shareability. When customers share your walkthrough videos or gallery, they grant you free exposure.
To strengthen your social media presence, add social buttons to your website. You can put this in your navigation bar as icons or place them in your website's footers.
What You Need to Make a Car Dealership Website
Creating a website will help your car dealership company get more engagement and gain customers. Not sure how to create an effective website? These tips will help you get started.
However, if it's your first time creating a website, it's best to contact a professional. That's where we come in.
Do you want your dealership to become more profitable? Contact us here, and let's talk business! We provide different training programs to help your business become a more effective dealership.