ATN
4 min read
5 Factors to Consider When Choosing a Sales Training Company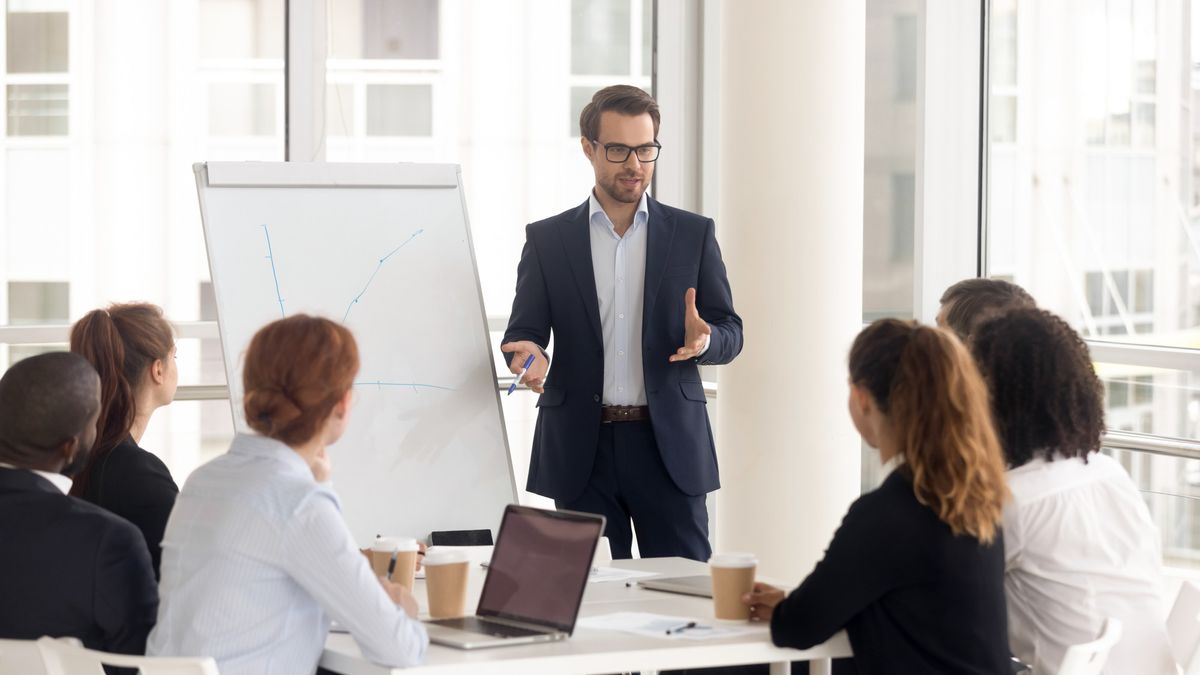 Are you looking for different ways to bolster your sales team's performance at your dealership? Do you want to raise the level of your conversions? If so, then you need to hire an automotive sales training company for your staff.
Doing so can help your team learn about how to set long-term and short-term goals, apply their skillset, and convert your leads into satisfied customers. However, you need to make sure that you find the best sales training company for your needs.
See below for an in-depth guide on the key factors to look out for when you hire a sales training company to train your staff.
1. Experience
If you're going to hire an automotive sales training company to show your staff the ropes, you want someone that's lived through it. Someone that comes from an automotive sales background and understands the trials you face.
Hiring someone without automotive sales experience is like hiring a chef who only has experience with an easy-bake oven. They aren't qualified to show you and your staff what steps to take to improve.
A reputable automotive sales training company doesn't just focus on showing your team how to sell the car, they want to teach your staff how to use the Customer First sales process training that will yield better results.
If you hire someone with experience, they can give greater detail to your salesmen and saleswomen on a one-on-one basis. 
For example, they can answer one of your salesmen's questions about daily structure, methods of communication, or refining their pitch based on what worked for them when they were a successful car salesman/saleswoman.
Automotive Training Network's staff uses their experience and know-how and applies it to using our Customer First Dealership Sales Process Training. It focuses on the overall lifecycle of the customers, not selling the actual car.
2. Use References and Reviews
References and reviews are a sound way to check on the automotive sales training company that you're considering. It allows you to read/hear the comments from previous businesses that have hired the service to train their staff.
When you look at online reviews or talk to client references, don't just focus on the results. Be sure to inquire about the service's communication, presentation, training methods, organization, and customer support.
Go online to check out the ratings and comments that clients have left. Are they happy with the service they received? Have their salesmen bought-in to the training they received? Are they noticing measurable results after bringing the sales trainer in?
If the sales training company gave you references to call, then you can ask them more personal questions. How did they feel about the training their staff received? Did they give them ways to track the progress? 
3. Budget-Friendly Cost
You want to see measurable results. You want to help your salesmen and saleswomen perfect their craft and grow their careers. However, there's also a project budget that you have to meet. 
Too many companies focus solely on finding the cheapest automotive sales training company that they can find. However, if the price seems too good to be true, it more than likely is.
If a service is offering a price much lower than the rest, then it's probably due to their lack of experience. Hiring them can do more harm than good, as they might teach your sales staff bad habits.
Instead of looking at the price, look at the return on your investment. The more that you receive in return for the cost, the more you can justify it. 
What does the sales training company offer you to help you see long-term results? How can they ensure that their training will stick with your dealership once they're gone?
You'll start to determine a sales training company's ROI when looking at online reviews and talking to their references. They can give you a peek behind the curtain at the successes that they've had from the sales training they received.
4. Is the Training Feasible?
Anyone can come in and throw out ideas that can increase your automotive sales numbers in the short term. However, you need to find a training regimen that creates long-term results for your business.
Take the time to look at the practicality and sustainability of the sales training company's plan. Can you see their plan fitting in with your dealership over the long haul?
The more information and data that a sales training company uses in their course, the more beneficial it will be. ATN uses the Customer First training, using digital technology to access customer information and use it to your advantage.
5. Responsive to Your Inquiries
The sales training company you hire should be good at selling themselves. You deserve to find a trainer that is responsive and prioritizes communication with their clientele.
If the company takes too long to get back to your general inquiries, cross them off of your list. You want to find someone that has a passion for helping dealerships improve their sales and adjust to all the digital information that's out there in today's world.
Find a sales trainer that listens to your biggest concerns and offers a solution to your problems. 
Find a Sales Training Company That Fits Your Needs
Now that you have seen several key factors to consider while you search for the automotive sales training company you hire, it's time to start the process.
Be sure to read this article to learn more about how to help your staff close more deals with cold calling. It's an essential part of the job!
For more inquiries on our services, please feel free to reach out via our contact us page and we will be happy to assist you further.