management
5 min read
11 Car Dealership Hiring Strategies to Recruit Young Salespeople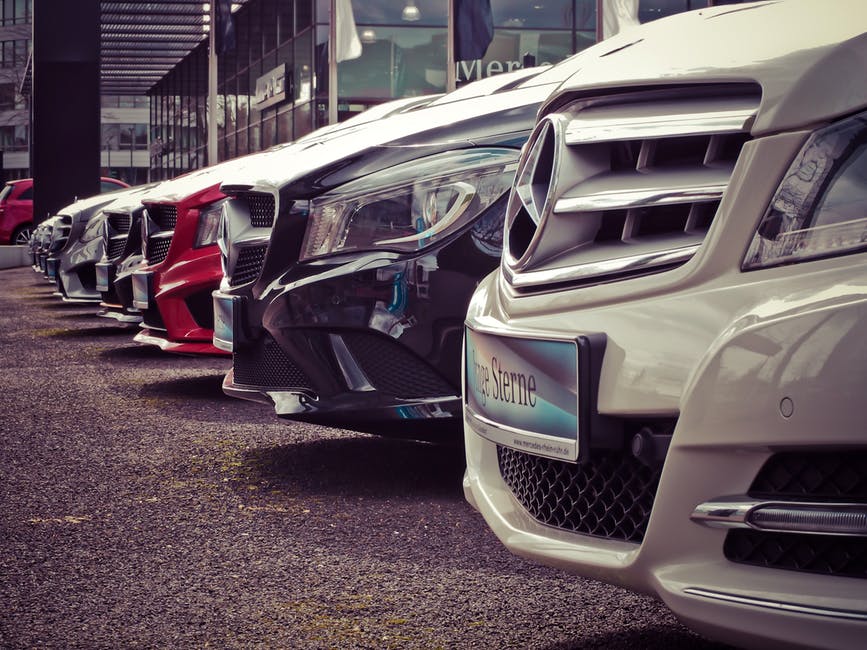 For most businesses, there are many factors that determine success. But for car dealerships, success is almost entirely dependent on one thing: salesmanship.
Car dealerships are one of the few businesses where the sales team is even more important than the product. Essentially, it's not even cars that you're selling; it's credibility.
What you sell are smiles, reassurance, and handshakes. And it's no secret that confident, attractive, young faces are the best way to sell it.
So how can you attract educated, vibrant, top-talented young people into your sales force? With this car dealership hiring guide, that's how. Read and follow these important steps for recruiting young salespeople to your team. 
1. Don't Be Stingy With Training Salary
We know it's tempting to skimp on training salary. It's scary investing so much money on salespeople who aren't even making you money yet. For all you know, they'll take your paid training and then leave you for some other dealership anyway. 
But here's something else you should know. Offering crappy training pay is a terrible, shoot-yourself-in-the-foot kind of idea.
You should be offering at least $2,500 per month for training. If you don't, all the qualified applicants will apply at a more generous dealership. Then you'll be left with all the applicants who weren't good enough to get a job with a better-paying car dealer.
Think of it this way. It's better to attract top talent and lose a few of them than to attract reject talent and keep all of them. When it comes to training pay, you get what you pay for.
2. Never Stop Hiring
That's right. The next step means investing even more towards hiring.
Let's face it: car-selling is a pretty easy job to leave. Anyone who's good at sales and needs some quick cash can get in, sell a few cars, then take their commission and quit. Also, it's common that salespeople simply find a better commission elsewhere.
Be prepared by continually hiring new salespeople.
3. Reward Employee Referrals
Employee referrals are possibly the best way to recruit new talent. Those who are already a good fit for your company likely know others who would fit in as well.
Employee referral rewards give your salespeople a bonus way to earn money. And you get easy access to highly-qualified applicants. It's a win-win!
4. Turn Your Sales Managers Into Salesperson Managers
Your sales managers should be focused mostly on your sales team, not simply on the sales themselves. The best way to get more sales is to develop your sellers. This should be the primary function of your sales managers.
To that effect, most of their pay should be dependant on the productivity of the salespeople they are in charge of. This will incentivize your sales managers to strengthen the weak links on your sales team. Then, sales will increase naturally.
5. Be Flexible With Hours
Don't overwork your young salespeople. Work-life balance is very important to millennials. Plus, many of them will take the job to pay for college.
If you require too many hours from them, they aren't going to stick around. You might as well just kick them out.
That's why it's much better to hire more salespeople and let them each choose the amount of hours that's comfortable for them.
6. Throw Them a Bone
The above point illustrates a well-known trope, a happy worker is a hard worker. One study found that 85% of employees take more initiative when they are happy with their job. Contrarywise, an unhappy worker is a horrible salesperson. 
Good selling is all about motivation. Energy, enthusiasm, and a go-getter sales attitude are key for winning more and bigger sales. And those things only come from highly motivated salespeople.
And none of this has ever been more true than it is for today's millennial generation. Don't tell the millennials we said this, but it's true: they're all a bunch of crybabies.
It's not only money they care about. They won't stay at any job that doesn't give them "purpose" and "life-satisfaction" and a bunch of other hippie crap.
So: throw them a bone. Because, though they may get discouraged easily, they are the best workers you can ask for if you keep them happy. 
7. Reward Sales Totals, Not Gross Profit
One practical way to keep millennials happy is to give commission based on sales volume rather than gross profit. This is far more motivating for your young salespeople, which, as we said, leads to more and bigger sales overall.
On the other hand, rewarding only on profitable sales can be very discouraging. Consider a millennial who makes a big sale only to find out they get no commission because the sale wasn't profitable. Just a couple of these no-commission sales can easily kill their motivation to sell altogether.
But if they know they're making commission no matter how profitable the sale is, it boosts their confidence. That big ol' pat on the back gives them the job satisfaction they need to do even better next time.
They'll keep practicing, without losing their confidence, and they will get better. And when they improve, so will your sales.
Besides, you can still incentivize profitable sales with a bigger commission. And in the possible instance you have an employee who consistently underperforms at achieving profit, you can cross that bridge when you get to it. 
This safety-net/pat-on-the-back reward system is music to your millennial applicants' ears. 
8. Write a Millennial-Friendly Job Description
Now that you know a little bit more about what makes young salespeople happy, advertise how your job is exactly what they're looking for. Show them how secure and rewarding it is. Show them how much you care about them, and not just your profits.
Above all, young workers need to feel valued in order to thrive. And let's face it, they really are the most valuable workers for your company.
So let them know it! Describe why you need people just like them. Let them know how important their help is to your business, and to your clients.
Then they'll see that working for you gives them something more important than money. It gives them value.
Follow These Car Dealership Hiring Tips
For your car dealership to thrive, it's all about hiring top talent. Use these car dealership hiring tips to attract the fresh young faces your clients will trust.
Want more helpful advice? Learn how to be a more effective leader with these 7 Auto Dealership Management Tips.