ATN
4 min read
10 Car Selling Tips Guaranteed to Boost Sales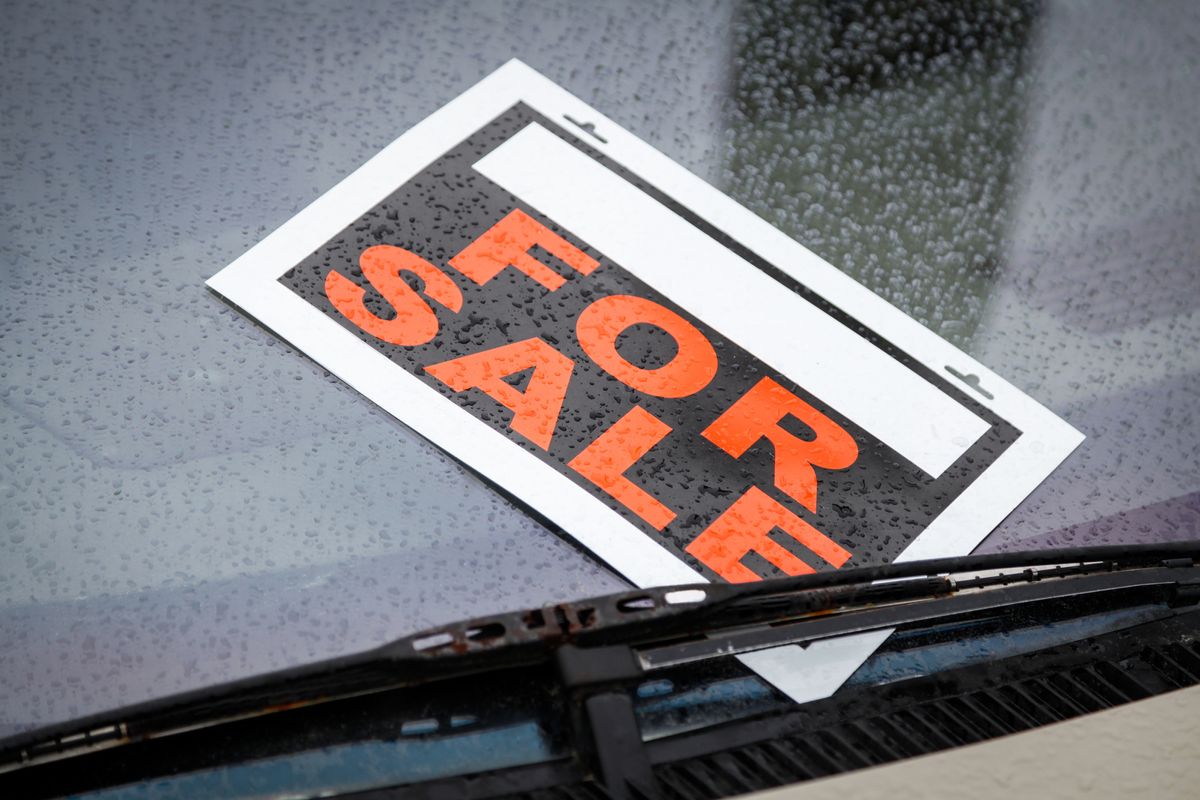 Car sales is a difficult industry, and keeping your sales up can be a real challenge. No matter how good you think your sales tactics are, you can always be a better car salesman.
How can you improve your sales average and bring in more money as a car salesman?
If you're looking for the best way to sell a car, you're in luck! Here are some car selling tips that are bound to help your sales skyrocket.
1. Learn and Remember Customer Names
Your clients will appreciate you referring to them by name. Ask for their names the moment you start talking and remember the names well. Make sure to include everyone when asking and keep everyone involved in the conversation!
2. Spend More Time Listening than Talking
As you talk with your customers, try to spend the majority of your time listening. Taking the time to hear what your customers are saying can tell you a lot about them, including what they're looking for in a car. While it's fine to talk and ask questions, make sure you're spending most of the time listening to your customers.
3. Answer Questions Professionally and Accurately
It's only natural that your clients will have questions about the cars you show them. Make sure you're knowledgeable about each vehicle and can answer their questions accurately; that way, they'll know that you are experienced enough to help them find the car they want.
If you are stumped on a question, pull aside a coworker and ask them for advice rather than just saying you aren't sure. It's better to try to get the information yourself than leaving your clients to look things up on Google.
4. Ask Plenty of Questions
As you chat, sprinkle in questions of your own about what your customers are looking for in a car. Is it meant to be a family car? Do they have any needs when it comes to their future car?
Asking these types of questions can help you determine what type of car will best fit their lifestyle. That way, you aren't just showing off random cars; instead, you are tailoring your selections to their own wants and needs. One of the best qualities of a car salesman is their ability to find a customer's dream car quickly and easily.
5. Eye Contact
Along with using your client's names during your conversation, you should maintain eye contact with your clients when possible. This will help you appear attentive, which your customers will surely appreciate.
Try to keep eye contact between 30-60% of the conversation. You should focus on your eye contact more when you are listening and less when you are speaking to create a connection with your client. Focusing on your client primarily while they are speaking will let them know you are invested in what they have to say.
6. Don't Trash-Talk Competitors
While it may be tempting to talk poorly about the other car sales places in your area, particularly if your client shares their own bad experience, you should avoid overly negative comments about other car dealerships. It's fine to acknowledge your client's poor experiences, but trash-talking your competitors can make your company look bad; worse, it drives the conversation away from your own sales and onto your customer's already negative experience.
Instead, speak with confidence about your own company and try to move forward with the conversation. This will ease your client's mind and increase your chances of making a sale.
7. Patience is Key
If you want to learn how to be a good car salesman, you have to learn the virtue of patience. A common issue for many car salespeople is walking the fine line between suggestive and pushy. If you are too pushy, you may drive away your customers rather than helping them close a sale.
Instead of pressuring your clients to make a purchase with you, let them take their time. Quick decisions can make your clients panic, especially with a large purchase like a car. Help them through the decision instead so that they feel supported and comfortable with their purchase.
8. Be Honest
You may be tempted to just parrot off anything you think your client wants to hear, but this won't help you in the end. If you answer questions inaccurately and your client discovers that you've lied, you could be putting your sales at risk. Make sure to answer all of your client's questions as openly and honestly as possible.
9. Keep Up with Online Marketing
No matter how much work you do at your car dealership, it will all be for nothing if you don't have a strong online presence. Boost your car sales by improving your online marketing strategy; this will attract more customers and improve your sales percentage!
10. Follow Up with Customers
You shouldn't give up on your clients the moment you make a sale. In order to keep your client relationships strong, you should make sure to follow up with your customers once the sale has been completed. Whether you give them a call, text, or an email, it's important to make sure your client knows you care about their satisfaction.
Car Selling Tips for the Pros
If you want to learn how to sell a car the right way, then keep these steps in mind during your next sales pitch. These car selling tips will have you at the top of your sales leaderboard in no time!
Do you need help improving your sales process but aren't sure what you can do?
We're here to help. Contact us with any questions or concerns you have about our sales process workshop and continue reading our blog for more helpful tips.