1 min read
Tom Stuker Opens National Sales Training Facility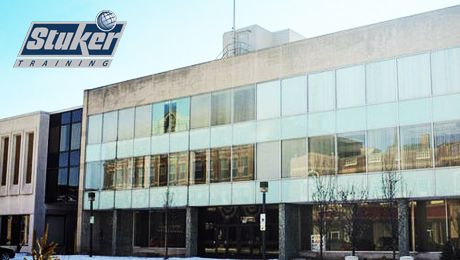 Tom Stuker, CEO of Stuker Training, announces the opening of his new worldwide headquarters and center for national sales training for automotive dealers in Bay City, Michigan. The facility is home to over a dozen dedicated Stuker Training staff members and base to the auto industries infamous 5-Day Phone and BDC Training Bootcamps.
Prior to this facility, Tom Stuker's options for sales training and consulting with dealerships included traveling direct to a
dealership, dealers' accessing training online, hosting per state
workshops, presenting at national trade show and road show events as well as appearing on national dealership news sources.
The opening of the national sales training facility is a game-changer for the industry. Now, in addition to the prior options, dealers can send their staff (salespeople to general managers and on up) to train in-person and receive one-on-one training with Tom Stuker and other Stuker trainers for one week, at one set price, at the time of their choice.
The facility is located at 300 Center Avenue, Bay City, Michigan 48708.