1 min read
Calling the Referral Phone Script - [PDF Download]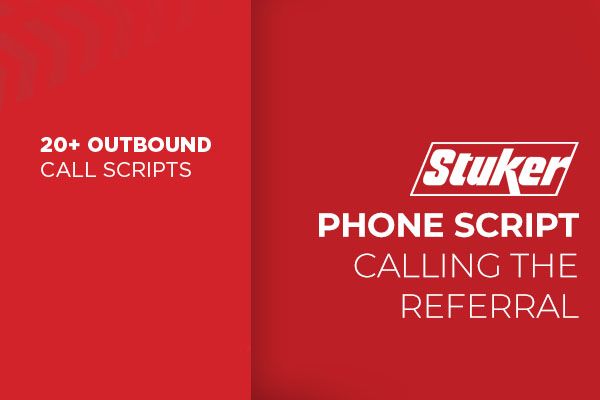 Calling the Referral can be an intimidating call to make for salespeople and BDC representatives. Not only do you have to satisfy the referral, but you also risk jeopardizing an existing customer relationship if you handle it poorly. The customer that gave you the referral expects you to provide the same level of service they received to the friend or family member they referred. Luckily, providing them the same level of service is easier than it sounds. This is the power of consistent process and strategy.
McDonald's is a perfect example of the power of process. They made their brand from consistency. The same prices, same meals, same experience, same speed, and the same process at every store. They may not have the best food (it certainly isn't the healthiest), but their consistency is why they are by far the most profitable fast-food chain in the world.
The script you can download below will help you be more consistent and provide the same experience to every referral. This consistency will only lead to an endless cycle of more referrals and repeat customers. Download the script below to get started.