ATN
5 min read
Auto Sales Marketing Trends in 2021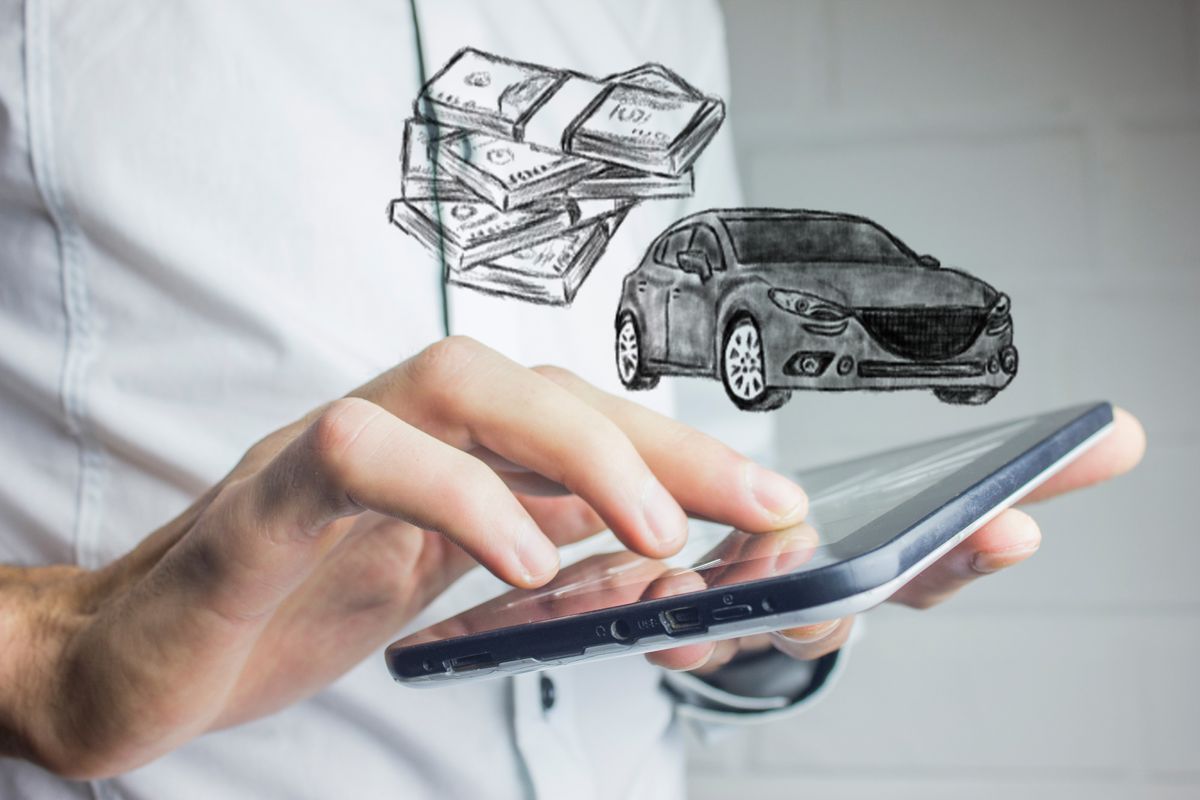 As you probably know, things in the auto sales industry are changing. Technology has been altering the way businesses operate for decades. Things get easier, smoother, and more streamlined. 
However, if you're not keeping up with these trends, you're dealership is likely to get left behind. To stay relevant, your auto marketing strategy must evolve. 
The question is, what auto sales trends can we expect in 2021? What marketing strategies are just taking off, and which ones are standing the test of time? 
Keep reading for everything you need to know.
Online Visibility 
The importance of search engine optimization can never be overstated. SEO is the coding used to create website visibility. When someone uses a search engine, like Google, the search engine crawls the web, reading SEO coding to find the most relevant content. 
The higher your SEO ranking is, the more likely a consumer is to find your website. However, one of the fastest-growing consumer trends is using voice search software to find what they need.
This includes programs like Alexa, Siri, Cortana, and other forms of AI. Consumers are speaking to their devices, rather than typing things into search bars. This changes the phrasing of keywords, and therefore, the dynamic of SEO. 
For example, someone in your area looking for a new car might say, "Alexa, what's the best car dealership near me?" Using geo-locating and the keywords, Alexa will find the most appropriate content. 
Website Usability
In auto marketing, you must also provide a convenient, user-friendly online experience for potential customers. Studies show that nearly 90% of consumers research products online before making a purchase. They want to do their homework so they will know their options and invest in trustworthy companies. 
You need to provide a quality experience while customers are searching for vehicles and looking up information on your website. Because so many people use mobile devices, your website needs to be optimized for smartphones, tablets, iPods, etc. Otherwise, your pages will load slowly and improperly.
Shaping the Customer Experience
To increase your auto sales, you must perfect the customer experience. You need to create a sales funnel that capitalizes on their interest and leads them down the right path. 
When they visit your site, for example, looking for information about a specific type of vehicle or manufacturer, they will likely end up on your blog. Your blog should have internal links strategically placed to lead readers to vehicle pages. 
From here, they should be able to customize and personalize the vehicle of their choice to get a clear picture of all their options. This creates more interest while adding value to the product. As they customize the vehicle, it starts to feel like they already own it.
Virtual Test Drives
The next step is giving the customer a virtual test drive. Your website should include high-quality images and videos of the vehicles in your inventory. With the progression of technology and the current health pandemic, people would much rather shop from the comfort of their own home.
The more you can make an online experience feel real, the more likely you are to make a sale. We also recommend investing in virtual reality technology which can enhance a customer's experience ten-fold.
Online Buying Options
Finally, give your online visitors the option of purchasing vehicles online. The dealership sales process can vary from dealership to dealership. However, even if you allow a customer to complete part of the sales transaction online, it can help secure more auto sales. 
For example, allow customers to:
Find their vehicle of choice
Personalize it (if applicable)
Take a virtual tour
Get pre-approved or apply for a loan
After that, you can decide how much sales automation you want. If you allow customers to complete their purchase online, you can also offer door to door delivery. This is one of the most popular auto sales trends in 2021.
Social Media Marketing
Whether you love it, hate it, or don't know much about it, social media isn't going anywhere. Regardless of your personal feelings, social media is a fantastic marketing tool. More than 72% of Americans use social media in their daily lives.
Between Facebook, Instagram, YouTube, Pinterest, Tik Tok, and Twitter, most people use multiple platforms every day. Use social media marketing to spread brand awareness in your community, publish engaging content, and connect with consumers. 
You can post content to expand your influence organically or pay for your content to reach more people. With paid advertisements, you can choose who sees your ad based on their age, gender, location, and other distinguishing factors. 
Paid social media marketing also provides feedback about ad performance. You can see how many people saw your ad versus how many people engaged with it. This will help you increase your auto sales by improving your marketing message and learning more about your target audience.
Email Marketing
They say most consumers need to hear a marketing message multiple times before will convert into a paying customer. As such, you need a way to re-target consumers who show an interest in your dealership. 
We recommend using email marketing. Set up automated emails to remind potential buyers why they want a new car. You can also send discounts and other promotions to sweeten the pot. 
Encourage online users to subscribe to your email by offering access to exclusive content, discounts, and other promotions. Even if they don't take advantage of those deals, you still have a direct line of communication with them. Over time, you can push them in the right direction. 
Sales Training
Next, remember that practice makes perfect. Whether you're looking to make more sales on-site at the dealership or through your digital sales platform, you need to make sure everyone is on the same page. We recommend investing in a training program for your sales team.
Stuker VT offers virtual training based on auto marketing in 2021. This includes things like phone fundamentals, digital lead management, overcoming objections, bringing customers back to finalize a purchase, and more. This is one of the most practical ways to increase your auto sales. 
Mobile Apps
Finally, for car marketing in 2021, think about creating an App for your website. This is a great way to improve the customer experience. They can shop on the app, schedule appointments, apply for a loan, take virtual tours, and more. 
Additionally, add a messaging app to your marketing arsenal. These are designed to send text messages to consumers in your area. Send discounts and information about specials and limited time promotions to create hype and bring in more foot traffic and website traffic.
Looking to Increase Your Auto Sales This Year?
The year 2020 taught most business owners the importance of being able to adapt and overcome. The pandemic has changed a lot about the way businesses operate. Once it's gone, however, some of these changes are likely to stick around. 
If you want to thrive in 2021, we can help. Contact us today to learn more about how we can help you maximize your leads and increase your auto sales through effective, modern sales training.