ATN
4 min read
10 Different Car Dealership Jobs and Their Roles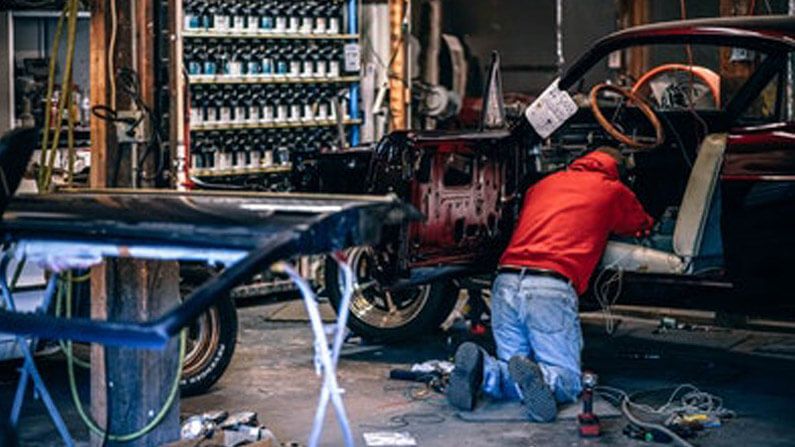 Not everyone that works at a dealership is a salesperson. Read this to learn about 10 different car dealership jobs and how they go together!
There were over 16,000 franchised car dealerships in America last year. The number of independent dealerships is in the hundreds of thousands. Car dealerships provide countless jobs to American workers.
But what jobs are they providing exactly?
The people rushing around the showroom aren't only salespeople. A dealership is like a well-oiled machine with many parts. There's a team of different roles and responsibilities behind the scenes.
Are you considering working in the car sales world? Learn about all the different car dealership jobs available to you.
1. Sales Manager
The captain of the ship is the sales manager. A proficient salesperson to start, the manager provides leadership to the sales team.
They keep track of sales quotas and goals. When a spot opens up for a new team member, they hire them. They empower the sales team to work hard and hit quotas.
The sales manager writes work schedules and corresponds with Human Resources. If they aren't the owner themselves, they also work closely with the dealership owner.
2. Finance Manager
After deciding to buy a car from a salesperson, they'll likely hand you off to a finance manager. Different dealerships give them different titles.
Their job is to up-sell other products and services and get the financial paperwork done.
The finance manager might encourage the buyer to also buy rust-proofing. They could have insurance sold through the dealership. Winter tires, trunk nets, and other accessories could get promoted.
3. Customer Service Representative
Every dealership should have a pleasant, smiling face greeting the customers. It could be a receptionist, a greeter, or a concierge.
Their job is to facilitate the buyer's journey. Does the person want to see a salesperson now? Do they want a specific sales employee to work with them?
The receptionist books appointments, answers the phone and works on sales paperwork. First and foremost, they ensure the customer has a positive experience.
4. Car Detailer
Some cars sit on the lot for weeks or months before getting sold. That means they've endured months of rain, snow, and other bad weather conditions.
After a sale, but before the car gets picked up, it needs detailing.
Most dealerships will have a car detailer in-house or nearby to clean cars. They could clean cars still on the lot for sale, too. Their job is all about making the product look great for the customer.
5. Lot Manager
Large dealership lots usually rely on a lot manager to organize it. The lot manager returns cars to their place after test drives.
When new inventory comes in, they park it in the correct spot.
Parking well is a huge asset to dealerships. It affects the professional appearance of the business. Cars in the lot need to get parked identically across the property.
6. Property Maintenance
Curb appeal is important to successful dealerships. Customers care how a business looks outside because it forms their first impression.
Large dealerships will hire a handyman and/or property maintenance person. They take care of snow removal, lawn care, and building maintenance.
They may also hire the cleaning team to ensure the inside of the dealership stays clean. Small and independent dealerships are less likely to have these roles. With bigger franchise names comes a bigger budget to spend on employees.
7. HR Consultant
Who ensures the other employees get paid, show up, and are happy? The Human Resources consultant handles all employee-related tasks.
In a car dealership, this will often include facilitating health and safety training. They ensure new employees have a desk and login code. They provide orientation to new employees.
If employees have complaints or concerns, they can discuss them with HR. The consultant sometimes works on company culture and engagement. They might plan weekly or monthly events that are fun for the whole team.
The consultant often works closely with the sales manager and dealership owner.
8. Service Technicians
Some dealerships have their own Parts & Service Departments. This is especially common for franchised dealerships.
Service Departments employ many people. There're the technicians, the appointment setters, and the shuttle drivers. Most Service Departments have a manager who schedules and leads the other employees.
Technicians usually have formal education in auto mechanics. Some of the employees are in apprenticeship programs getting on the job training.
9. Parts Technicians
If there's a Service Department, there might also be a Parts Department. Franchised dealerships want customers to buy parts from their brand, not aftermarket sellers.
In the Parts Department, there are parts sales representatives and technicians. You might also find tire-pushers. These employees work during snow tire season to literally move tires.
The Parts Department works closely with the Service Department. If there's a recall, the service manager might need them to order the right replacement parts.
Like the Service Department, the Parts Department will likely have a manager. In smaller dealerships, the two management positions are done by the same person.
10. Salespeople
Lastly, the front face of the car dealership is the salespeople. They're the ones you expect to see in the showroom. It's their job to sell you a car.
The salespeople must know everything about their product. To sell it well, they must also be personable and persuasive. No one likes a pushy, aggressive sales person.
There's certainly an art to selling cars. You must be able to read the customer when they walk in and anticipate what they need. Communication is key.
Once you have the customer's interest, don't lose it. Salespeople take the customer through the buying process from start until close.
Interested in Learning More About These Car Dealership Jobs?
There are many important people in a dealership beside the salespeople. Every person has a role to play in making in a sale.
Car dealership jobs are about supporting other team members to result in more sales. Everyone has the same end goal of making sales and making money.
If you currently work in a car dealership, check out our individual training program. ATN can help each member of your dealership improve and excel.
[/et_pb_text][/et_pb_column][/et_pb_row][/et_pb_section]