ATN
4 min read
No Newbies Here: Why Automotive Bootcamp Is a Great Way to Onboard a Car Salesperson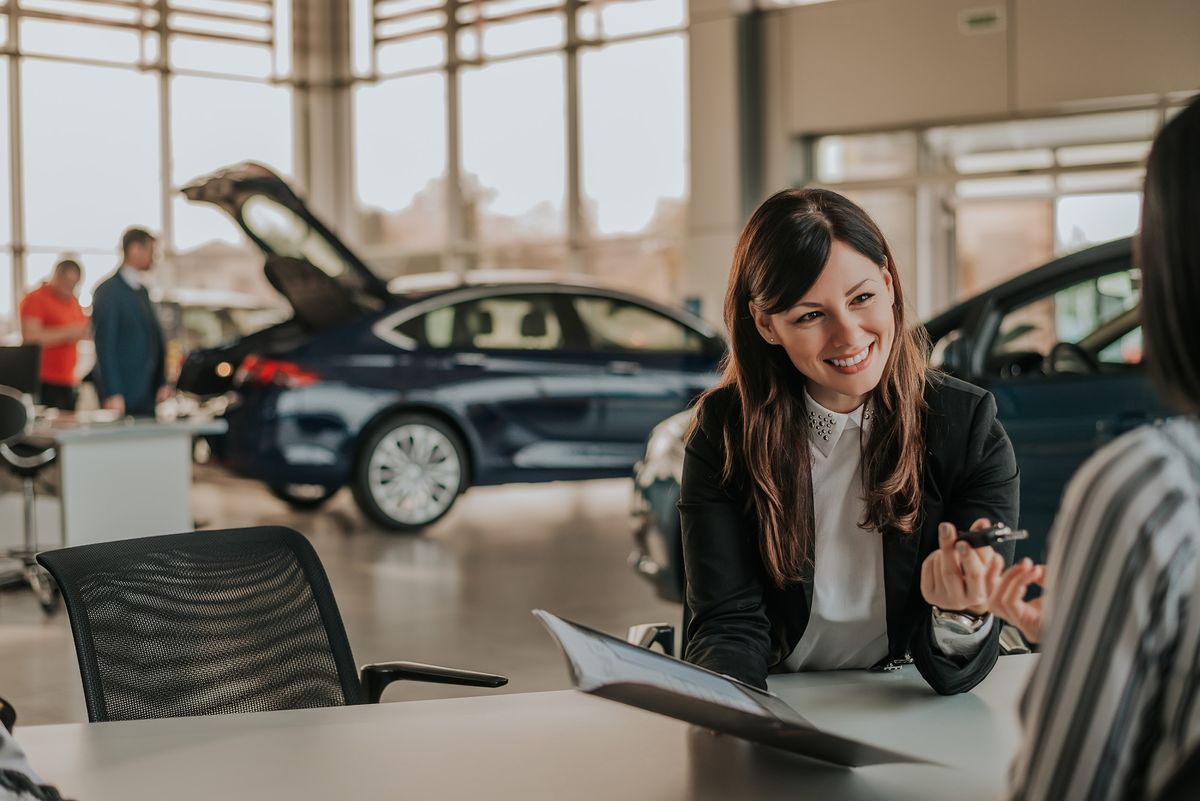 If you're a dealership in the automotive sector, you likely know the value of a great car salesperson. As such, recruiting a skilled employee should promise profits.
This stat says it all: In 2019, the average salesperson was responsible for 162 sales.
So how can you ensure a new team member's ready to sell? How can you be confident they'll represent your dealership in the best possible way?
As important as sales are to the automotive industry, 13% of customers don't believe salespeople understand their needs. To be on the right side of this statistic, the training you provide at onboarding could make all the difference.
This is where an automotive boot camp comes into its own. Here's why.
The Traits of a Great Car Salesperson
Being great at selling is anything but a walk in the park. It takes an exceptional understanding of the customer's needs and the ability to read subtle cues from their behavior.
Salespeople have to make their potential customers feel heard and understood while pushing them in the right direction.
Here are a few general habits that assist salespeople in their profession:
Always remember their names
Build rapport with customers
Ask the right questions
Avoid being pushy
Treat every customer the same
Listen more than you talk
Make eye contact
Don't discuss price until the last moment
Always follow up
Avoid untrustworthy language
Never allow yourself to become bored
You've hired a new salesperson, and likely, these traits came up in the interview. Perhaps you've chosen them based on a sense of their general charisma and likability.
Selling might come naturally to them if they have the right energy and make everyone around them feel at ease.
However, aside from these general sales traits, there are a few secrets of the industry. Automotive sellers utilize specific techniques to boost sales and are familiar with a unique approach.
If this industry-specific knowhow is ignored at onboarding, it might take much longer for a car salesperson to make the most of their prospects.
Why an Automotive Bootcamp Is the Best Way to Onboard New Car Salespeople
If you're hesitant to provide new employees with professional automotive training, you might be missing out on potential sales. In the current economy, dealerships struggle against the wealth of knowledge the internet provides.
Many customers come into dealerships already well equipped. They have researched the vehicles they are interested in and might resist a sales pitch.
Sticking with outdated training and the ways it's always been done could mean you get stuck in the past. An automotive Bootcamp could take your dealership out of a rut by letting your onboarded employees bring in a new spark.
Let's look at why this might be the best way to onboard:
Early Comprehensive Training Prepares Employees for the Long-Haul
The first few months at any new job are daunting. A flawed onboarding process could leave your new salespeople feeling stranded and helpless in the face of well-prepared customers. This could lead to a fast turnover.
Primarily, however, it means your salesperson might lack the confidence to make a sale. By allowing them to take an automotive Bootcamp early on, you can make sure your new staff feels well prepared, energized, and confident.
Your Training Methods Might Be Outdated
In recent years, every industry has seen a shift towards digitalization. This means the internet is playing an even bigger role in selling cars.
Omnichannel sales solutions, outbound calls, and marketing have become prominent parts of the sales process.
If your dealership has been around for a while, you might not be aware of the newest developments in automotive selling.
By signing your salespeople up for a Bootcamp, they are sure to be brought up to date and make sure your dealership's methods are current and relevant.
You Can Make the Most Out Your New Hires – Boost Sales From the First Week
If you think an automotive Bootcamp to onboard new salespeople is a waste of money, think again!
Over 90% of attendees have paid back their training within the first week from the sales generated at the Bootcamp. Your sales staff could learn how to sell and deliver 20 units a month.
Fill a Gap in Your Team's Expertise
An automotive Bootcamp is a great way to train a new car salesperson up with the knowledge your dealership might currently be lacking. Choose a training scheme that covers an essential aspect of the business.
The automotive training network provides:
Phone training
Sales process training
BDC training
Fixed OPS training
F&I training
Varied Bootcamps allow you to rise to modern standards and make the most of your assets.
Since nowadays, 92% of customer interactions happen over the phone, phone training might be an essential skill for your team to pick up. By providing training, you can build an engaging sales team.
Not Just for Newbies…
Automotive boot camps aren't just for new hires. Instead, Dealer Principals, General Managers, and Sales Managers can benefit significantly from attending additional training themselves.
This empowers them to take crucial knowledge back to their dealership, where they can implement these training techniques.
A boot camp can provide strategies to maximize the dealership's CRM as well as the tools you need to continue training your sales force.
Train Your Automotive Salesforce Using a Customer First Approach
The digital age has brought many changes to customer's expectations regarding automotive dealerships. With a customer-first approach, a car salesperson can successfully build rapport and trust with the modern client.
At the Automotive Training network, we've developed the Truth Selling Strategy that works wonders for resonating with customers, leaving antiquated sales approaches behind.
So, what are you waiting for? Sign up to an automotive boot camp today to start preparing your team for the future.