ATN
4 min read
6 Tips on Creating a Sales Strategy for Automotive Dealerships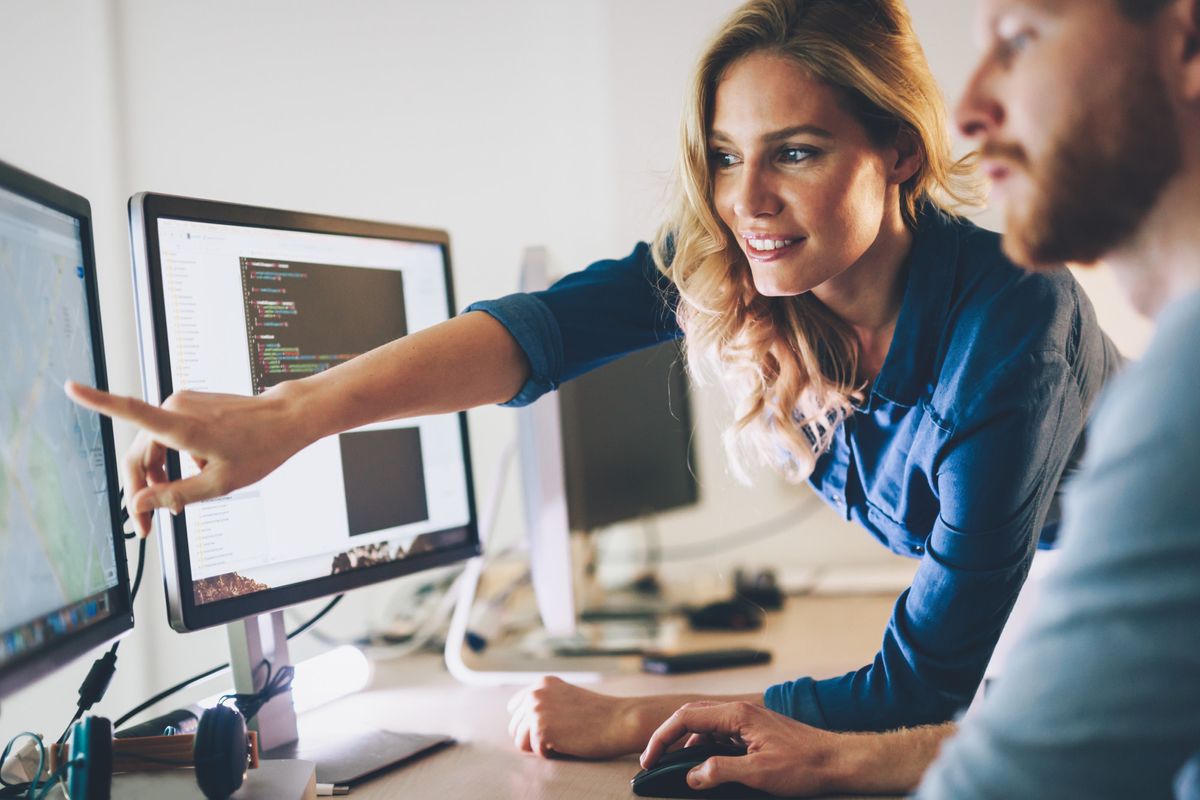 Did you know that at least 50% of your prospects aren't the right people for the products you sell? Targeting the right people is at the core of any efficient sales strategy. With this in mind, how can you create the best, most efficient sales strategy for your automotive dealership?
There are numerous articles advising sales managers and small business owners what to do. However, creating a sales strategy involves a solid process, a well-documented plan, and knowledgeable sales representatives.
In this piece, you will learn tips for creating the best sales strategy.
1. Use Your Website for Lead Generation
In today's digital world, selling cars online will give you maximum exposure and attract more customers. Your dealership's website is your most powerful lead-generation tool. With most consumers today starting their purchasing journey on Google, finding new customers and retaining your old ones through your site is easy.
However, getting new customers doesn't just happen overnight. You need to drive engagements through good conversations and high-quality content. Ask yourself what the main objective of the site was.
Were you looking for customers to schedule an appointment? Request for additional information or connect to a salesperson? Can customers get help for any problems with their car through your website?
To make your website a lead-generating machine, you need to make some changes. First, ensure that it has a responsive design, it is mobile and user friendly, and people can view it from anywhere. Nothing is more frustrating than visiting a website that takes forever to load.
Then, incorporate video content to capture the attention of your viewers. When someone visits your site, it should be the digital doorway into your company. Create video testimonials, car advertisements, and dealership walkthroughs to capture your target clients' attention.
2. Use Both Digital and Traditional Methods of Marketing
Did you know that print, TV, and radio advertising is still alive? Today, you can still create an incentive-based radio or TV advertisement to make sure your local audience knows you exist. While this effectively brings local car buyers to your dealership, you will still need a digital marketing strategy for selling cars.
Traditional marketing methods don't work alone. That's because they aren't as effective as they used to be. However, combining both traditional and digital marketing into your strategy, you have a higher chance of effectively spreading awareness and capturing your target audience.
3. Have a Strong Brand Message
Branding is the best thing you can do for your business. Transforming your car dealership into a brand and unifying your services is the best way to set yourself apart from your competition. But before branding your company, make sure you understand what branding is and how it can help improve your marketing strategy.
You should also develop a branding strategy by understanding more about your business and determining the message you want to share with customers.  Branding is a great way to communicate and connect with your customers. It also keeps your dealership at the top of potential clients' minds.
The first step to branding is creating a relatable, well-designed logo that showcases your company. You can hire a professional to help create a logo that best resonates with the brand you're looking to develop.
You can also create a video message for your target audience that communicates your brand's message and values. Through the video, talk to your customers about your company's vision and how it will play into each level of the customer's interaction with your brand, including buying and after-service support.
4. Align Sales and Marketing
In most car dealerships, sales and marketing are different departments, each with varying goals that are connected and compatible. The marketing team will create sales tools and messages to generate leads for the sales team. Then, the sales team will use these tools to transform the leads into sales.
Unfortunately, there are numerous gaps in the process, sabotaging the efforts of both teams. No matter how well each team does their job, your dealership won't succeed without teamwork.
The worst thing you can do is create an "us vs. them" attitude in the workplace. Ultimately, you should make sure that the sales and marketing teams are aligned and united towards a common goal; getting customers to purchase their cars from you.
5. Use Insight to Make Business Decisions
Most sales reps take the angle of a trusted advisor when talking to customers. They ask customers discovery questions to diagnose their needs before offering a solution. Unfortunately, this approach isn't doing your business or your customers any good.
If you want to value your target customers, the last thing you want is to have the "Tell me what you need and I will bring it to you" attitude. You have to be more proactive and gather as much information about a customer as possible.
Go through all the information, deliver insight into what your customers are missing, and find a way to improve your business.
6. Use Text Message Marketing
Do you want to generate car phone sales leads? Then tapping into the mobile world is a great way to do this. According to a study, over 58% of mobile users check their phones at least once every hour.
This means that people always keep their mobile phones handy and are always ready to check any messages or go online for information they need. Using text message marketing will help you easily interact with your customers and track who is interested in your brand. It's also a great way to add a personal touch to your message, making it more appealing.
Creating a Sales Strategy: We Will Get You What You Need
Are you looking to develop a sales strategy to generate automotive digital leads? Then look no further; at Automotive Training Network, we will help you create the perfect strategy for your business. We know how important your customers are to your company, and we will help you create rapport and trust with them.
Contact us today, and we will get started creating a sales strategy for your business.